Six months after Vildo Westby's alleged arrest in Mexico, Belize Police remain tight-lipped
Sunday, July 29th, 2018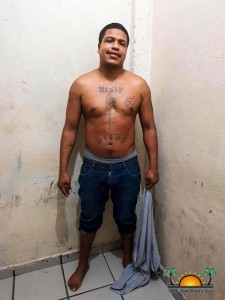 It's been over six months since news broke that Vildo Westby, the prime suspect in Felix Ayuso's murder was detained by Mexican authorities in Las Choapas, Veracruz Mexico on December 8, 2017. However, the Belize Police Department (BPD) will not officially confirm this information.
Ayuso's sister Carmen Eiley told The San Pedro Sun she doesn't understand why it is taking BPD so long to extradite him to Belize. "We did our part in helping them find him, and now they have to do theirs," she said. "I'm always checking so I can confirm to you that he is still detained in Las Choapas, Mexico."
Westby had been on the run since February of 2017 after the brutal murder of island activist, 44-year-old, Felix Ayuso. Ayuso was found on February 2, 2017 at around 7:15PM lying in his room on the second floor of his home in the San Juan Area, with multiple stab wounds to his upper body. It was five months later, on Wednesday, June 28, 2017 that police officially released a warrant for Westby in connection with the murder. Shortly after, a substantial cash reward was offered for information leading to Westby's arrest.
Ayuso's family members told The San Pedro Sun that they received an anonymous tip from a resident of Las Choapas as to Westby's whereabouts. The family then traveled to Las Choapas to follow up on the tip, which led to his capture a week later. They further indicated that a $13,000 reward was given to the person that tipped them off. However, despite such information from of the family, the BPD has not officially confirmed that Westby is detained in Mexico or if he will be extradited to Belize.
Ayuso's family remains firm that Westby is still detained in Mexico and hopes that his extradition process begins as soon as possible to Belize, so he can answer to the changes of murder and justice can prevail.
Follow The San Pedro Sun News on Twitter, become a fan on Facebook. Stay updated via RSS