San Pedro Police issue Wanted Poster in connection to Felix Ayuso's murder; Family to hold "Justice for Felix" Walk
Thursday, June 29th, 2017
It's been almost five months since the brutal murder of island activist, Felix Ayuso. Since his death on February 1, 2017, his homicide has remained an open case, with no arrests made, and family members urgently requesting assistance from the San Pedro Police Department (SPPD). After launching an investigation, the SPPD was able to gather enough substantial evidence to isolate a suspect in connection to the murder. However, police initially advised the family not to release the suspect's photo, as it would jeopardize and pose a risk to the case. After months of waiting, family members planned on releasing details and a photo regarding Ayuso's suspect during a "Justice for Felix Walk" on Sunday, July 2nd. However, on Wednesday, June 28th, the SPPD released an official wanted poster for Vildo Westby, believed to be connected to Ayuso's death.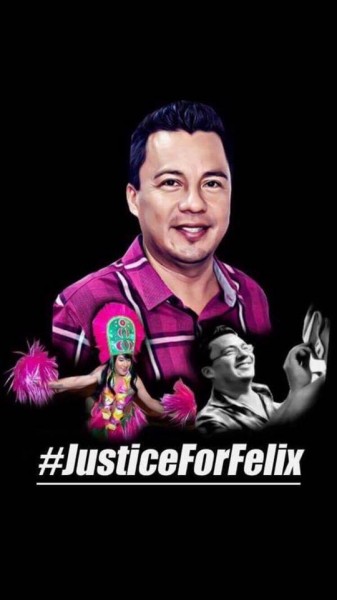 Now with the assistance from the SPPD, family and friends of Ayuso are confident that exposing Westby will allow the general public to assist getting justice for Felix. 28 year-old Westby is described to be 5'6'', 120 pounds with dark hair, and dark brown eyes. In San Pedro, he was last residing in the San Mateo Area, and is considered armed and dangerous. However, his exact location is unknown, as he is alleged to be within Belize City, or even Chetumal, Quintana Roo, Mexico.
Although this is just one step forward in solving the case, family members are grateful to the SPPD for their assistance. "With or without consent from the police, we were working on getting the image of the person who [we believe] killed Felix out there. The police have helped us in what they could, but it came to a point where we felt they were not doing enough, and didn't prioritize the case. We understand they have many things to do, but this is a very important case. At the same time, we are grateful for the assistance given, and thanks to them, they officially released the poster of the Felix's suspect [on Wednesday, June 28th]. The SPPD has even agreed to release the poster to Interpol (the International Police Organization). We really have to thank them," said a family member.
That same member also recounted the alleged motive behind Ayuso's death. "Due to what [Ayuso] did for a living and how he was involved with the San Pedro AIDS Commission, he would have many individuals soliciting him for money. There were many cases of drug addicts who bothered Felix [for money], and one time, he was even beaten and robbed of $50. Because of the type of career he had, he had to deal with all of these people, and when these people are desperate, they would do anything for $1."
Family members say that life is just not the same after Ayuso's death. "Felix was a great man. My family has been trying hard to cope with Felix's death. He was the light of our family, and his death has affected us a lot, primarily because we lost three precious family members in a short time. Since then, we don't have peace. We created a Facebook fan page, and have organized a walk in honor of Felix. We are his voice, and all we want is justice. We are satisfied to know that we tried to the best of our ability," she said.
The "Justice for Felix Walk" is still scheduled to take place on Sunday, July 2nd at 11AM. The walk will start at the Central Park on Barrier Reef Drive, and will head north to Boca Del Rio, returning to Pescador Drive, turn onto Barrier Reef Drive, and culminate back at the park. There will be music, and the entire community is invited to participate in the walk. Those participating are encouraged to come in colorful clothing or costumes.
Ayuso's family is optimistic that the walk will bring unity to the community, and hopes that these efforts can help them find justice. They also inform the public that there will be a substantial reward for anyone who can lead to the capture of Westby.
If anyone knows the whereabouts of Vildo Westby, please call 911, San Pedro Police at 206-2022, or any police station in your area. You can also report it anonymously to Crime Stoppers at 922 or call 631-9046.
Follow The San Pedro Sun News on Twitter, become a fan on Facebook. Stay updated via RSS