Doctor Love: English Common Law vs Napoleonic Code of Law
Sunday, May 5th, 2013
Dear Doctor Love,
I am planning to study law in Barbados when I graduate from 6th form. A friend of mine is from the state of Louisiana in the U.S. He says that the U.S., Canada, Belize and most of the Caribbean nations all have legal systems based on the English common law system. Almost every other country on this side of the world is based on some form of the Napoleonic Code of law.
My friend says that Louisiana, where he lives, is based on the Napoleonic Code and that there is part of Canada that also uses the French laws. He doesn't understand what the difference is except that under English law you are presumed innocent until proved guilty and under Napoleonic law you are considered guilty until proved innocent.
I always thought that in Belize you are considered guilty until you are proved innocent. At least, that is the way the police treat you.
Is my friend right? Do we really have the same laws here as in England?
/s/ Future Lawyer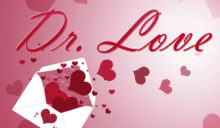 Dear Lawyer,

This column does not have space, time or the knowledge for a history of world legal systems but here is a basic idea. Your friend is right. The province of Quebec, in Canada, and the State of Louisiana in the U.S. operate under the Napoleonic Code. The rest of the U.S., Canada and the country of Belize take their laws from English common law. The part of the common law body that is probably of most interest to you right now is the presumption of innocence until you are proved guilty and your rights for legal representation. That is why we have a bail system to allow people out of jail until their court cases some to pass. The exceptions are for capital crimes such as murder and rape.

The law affects each one of us and is of vital importance. It is also important that we are aware of our rights and the rights of the police. Yet, ask anyone about the legal and judicial system here and their ideas are murky, at best. This gives the police free reign to tell you anything and to do anything without dispute.

This would be a good point for a group like the local Chamber of Commerce to become involved. The Doctor believes that we need a public seminar to inform the public of their rights under the law. Otherwise, we are just guessing at whether we are obeying the law or not.
Follow The San Pedro Sun News on Twitter, become a fan on Facebook. Stay updated via RSS