Doctor Love: New Business Owner
Sunday, August 11th, 2013
Dear Doctor Love,
I just signed the papers to buy a business here on Ambergris Caye. Now that I have actually bought the business I have a lot of mixed emotions about it. I am excited and nervous but I am really looking forward to the entire experience. There is a lot of work to be done before the season starts.
What is the best advice you can give to someone who is just getting started in business here?
/s/ Newbie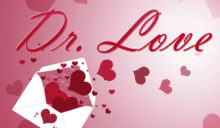 Dear Newbie,
There is no advice to be given; at least not any that you would listen to. The truth of the matter is that people opening businesses here do not want any advice. They want a sounding board. They want someone to listen to their ideas and to tell them that those ideas are good ones.
That is because people who move here are following a dream. The usual dream is to move to an island in the Caribbean and have a business that nets them a comfortable living and a stress free life. The dream has been dreamed and shaped in the U.S. or Canada or the U.K. Countless hours, days, and sometimes years of planning have gone into the dream. Anyone who tells you there might be something wrong with your dream is dismissed as being unwise or jealous of what you are going to do. You don't want anyone messing about with your dream.
The Doctor knows that if someone told you that he lost half a million dollars last year doing exactly what you plan to do, you would still go ahead with your plans. That's because deep inside you believe that you know how to do it correctly and you won't make the same mistakes that he made. Perhaps you won't.
Since you have already bought a business here the Doctor will proffer one piece of advice. You are warned in advance that this advice is hard to swallow and you probably will not heed it.
Here it is: What ever you plan to do immediately, do not do it. It sounds pretty silly, doesn't it? What does it mean? It means that if you've bought a working business, leave it alone until you've had a chance to observe how it works or how it doesn't work. New owners like to put in big changes so the business will have their stamp on it. It is nearly always a huge, costly mistake. Furthermore, nearly every new business owner does it, just as you will probably do.
Good luck in your new venture.
At this point, you probably think the Doctor is a cynical know-it-all. If you survive in business here for five years you can be a qualified cynical know-it-all, too.
Follow The San Pedro Sun News on Twitter, become a fan on Facebook. Stay updated via RSS