Two Schools Receive Donations from Belize It Yourself, Ltd.
Sunday, January 25th, 2015
Press Release – Belize It Yourself, Ltd. – January 20, 2015 – Belize It Yourself, Ltd. – BIY, (doing business as BELIZEITYOURSELF.COM), a travel-related Personal Concierge service, located on Coconut Drive, is proud to announce the donation of 4 new microscopes, 400 composition notebooks, 400 pencils, 2 desk pencil sharpeners, colored pencils, and 100 rulers for Holy Cross School.

"These materials are most needed at this time. We were running low on these supplies," said the Principal, Miss Grace.
"Hopefully these basic supplies can help the students accomplish their work more effectively… and the microscopes are a real hit with the science classes," said Edvin Mendoza, Partner of Belize It Yourself.

Scott Deutsch, a "Tempestologist" (the study of how storms affect people and coastlines), and former NYC Professor, now a part of Belize It Yourself, was able to supply the materials during his move to San Pedro. "Belize It Yourself is firmly behind many efforts to enhance education and student interest in the Sciences," said Deutsch.
Roannie Espejo, the other Partner of BIY said, "I am very proud to help the students of San Pedro advance themselves and think about their futures."

Belize It Yourself, Ltd. also donated 4 complete LEGO® MINDSTORMS Competition Robotics kits to the Science Department of San Pedro High School.
The kits contain everything necessary to program a robot, designed and computer-instructed by the students, to complete tasks (such as picking up objects and transferring them in another location), just as required in the world-renowned International LEGO® MINDSTORMS Robotics Competition.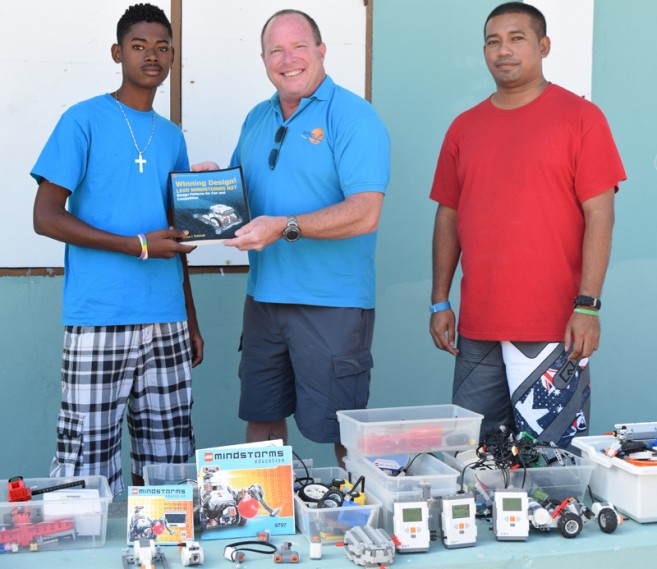 Interested science students will now be able to gain skills in the fast-growing robotics industry, and perhaps begin competing in the LEGO® MINDSTORMS regional and national tournaments.

Ricardo Sedacy, Science teacher and science event coordinator for San Pedro High School says, "Our students are beginning to study robotics, and these kits will certainly give our students the hands-on experience they need."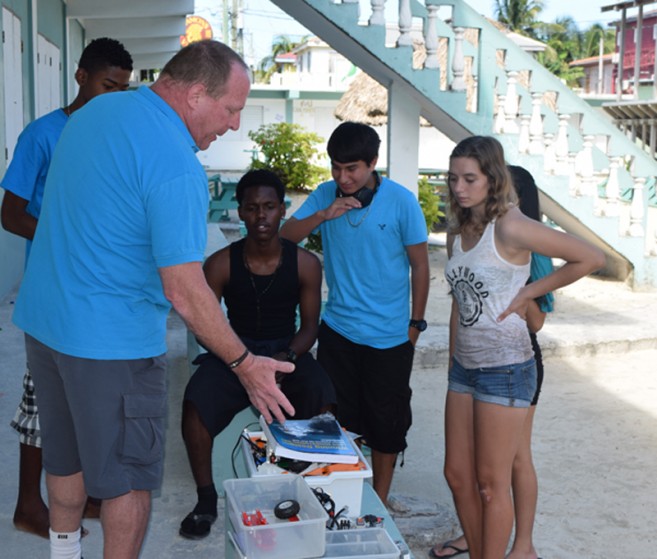 Scott Deutsch along with corporate partner Edvin Mendoza, made the donation with the hope of effectively helping the Science Department and all the students of San Pedro High. Says Deutsch, "The need for scientists and professionals in science-related industries grows every day. We hope that these robotics kits spark the curiosity of many students in regards to science, and might help San Pedro students to consider life-long, fulfilling careers in the Sciences!"
Follow The San Pedro Sun News on Twitter, become a fan on Facebook. Stay updated via RSS