Group Hug's Brainiac Competition a Huge Success in Hattieville
Tuesday, June 20th, 2017
Press Release – Group Hug – Hattieville, Belize District – June 17, 2017 – On Saturday, June 17th, Group Hug successfully hosted the first ever 'Brainiac: General Knowledge and History Quiz Competition' in Hattieville.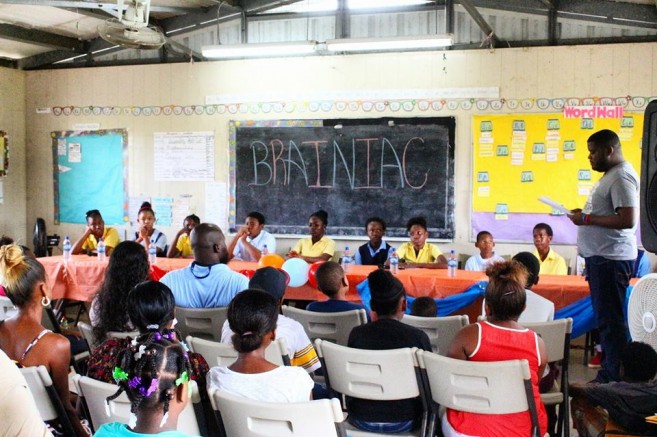 Ten students participated, five representing Pilgrim Fellowship Mennonite School and five representing Hattieville Government School. The villagers who attended the event were thrilled to witness the eager students confidently responding with astounding accuracy – half way through the questions being read.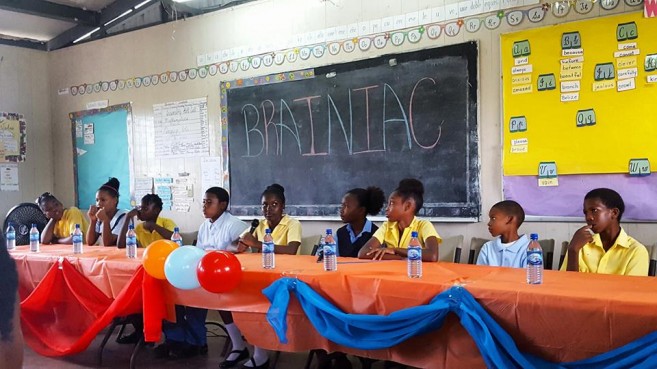 The participants all demonstrated that they were sufficiently prepared thanks to the support of their teachers and parents. After five rounds of intense competition and three 'sudden-death' rounds – there were over eight ties – first, second and third places were finally named!
First place was won by Aijhelon Ysaguirre who took home a High School Scholarship and $300 cash; Second place was secured by Melanie Bodden, who won a High School Scholarship and $200 cash; Third place went to Tajah Robateau who won a brand new cell phone and $100 cash.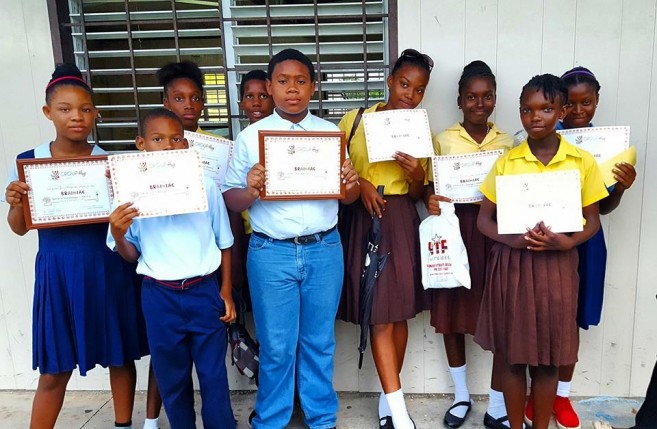 The competition featured five rounds of quizzing on topics such as Governance in Belize, Pre-Independence and Post-Independence History, Maya History and General Knowledge. The competition sought to expose these young students to advance level history while empowering with the ability to directly contribute to the furthering of their education.
We would like to thank our sponsors, Hon. Patrick Faber, Deputy Prime Minister and Minister of Education, Youth, Sports and Culture, Music Ambassador Shyne Barrow, Progressive Education Assistance Team, V.I.P. Wireless, Crystal Bottling Company, Rohit Obrai, Chon Saan Restaurant, Tyrone Cutklevin and our own Group Hug members.
Thanks to our kind sponsors, each participant walked away with a consolation prize, and several members of the audience won giveaways! We would like to extend a warm thank you to our host, Dale McDougal, who did a marvelous job, and our judges Junell Sanker, Lovell Mejia and Ebony Gabourel, who were under tremendous pressure to thread the narrow margins that separated first through eight place!
We would like to once again extend congratulations to each participant and wish them continued success in their educational journey.
As we say at Group Hug, We're all in this together!
For Further Information, Contact:
Mr. Andre A. Pitts, J.P.
President
Group Hug
+501 626-0166
Follow The San Pedro Sun News on Twitter, become a fan on Facebook. Stay updated via RSS