New Horizon Seventh Day Adventist School's senior students graduate
Thursday, June 25th, 2020
The New Horizon Seventh Day Adventist School held their annual graduation ceremony on Tuesday, June 23rd at their school campus. The graduating class was divided into two groups to accommodate the protocols on mass gathering and social distancing due to the current COVID-19 pandemic.
The brief ceremonies saw students receiving their Standard Six Certificates and awards by members of the school administration.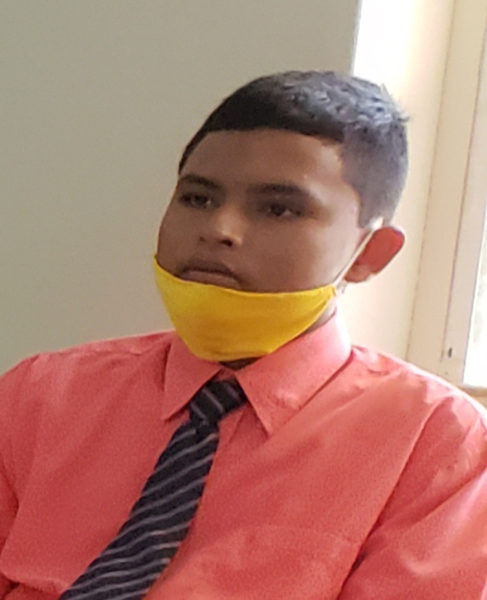 The Valedictorian Address was delivered by graduate Silva Dimas, who thanked his teachers and commended everyone for having made it to this stage in their education journey. After the brief events, parents and graduates mingled and took pictures to memorialize the occasion further.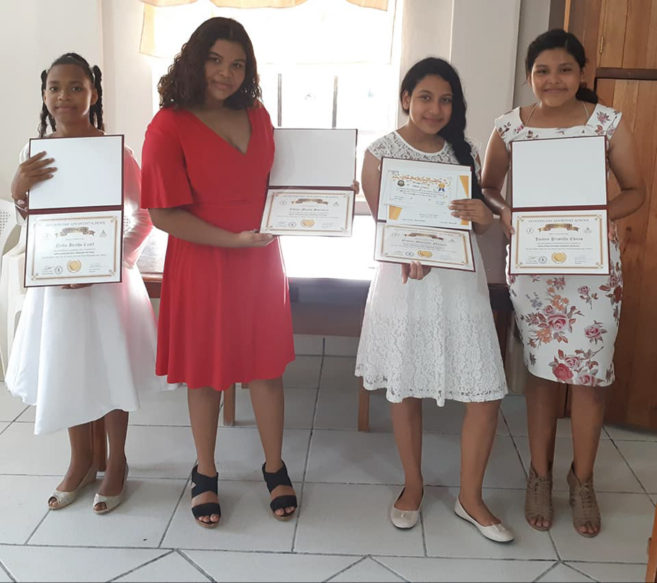 The New Horizon Seventh Day Adventist graduating class of 2020 included:
*D'Andrea Anderson, Elizabeth Avendaño, *Daisy Awayo, Mia Badillo, *Evelyn Beltran, Rihanna Bowden, **Jazlene Chicas, Nellie Cunil, *Katherin Espinal, *Lisbeth Familia, Kathlyn Funes, Sophia Luz Garrido,*Alexia Hernandez, *Yatziris Juarez, Ivis Lara, *Olivian Najera, *Olga Daniel Ruiz, Chloe Saravia, Mireya Valencia, *Eladia Williams, Cameron Aguilar, Cassidy Allen, Alexander George Aquino, Jeferson Avendaño, *Azryel Ayuso, Felipe Bejerano, Alexander Blanco, Reynaldo Buul, Andriel Cabral, Guadalupe Dali Caceres, Jake Camal, Oscarcito Cunil, Jordan Flowers, Jose Galvez, *Elmer Interiano, *Brayan Juarez, Jazir Li, Jair Li, David Martinez, Lemuel Edras  Martinez, Augustine Mendez, Gael Mendez, Rene Milian, *Jabari Moh, Gregory Najaro, Guillermo Orellano, *Gabriel Paz, *Eduardo Cesar Rivera, Jairon Romero, Ruben Ruiz, ***Dimas Silva, Mario Torres, Samer Trochez, and *Cesar Valladarez.
Follow The San Pedro Sun News on Twitter, become a fan on Facebook. Stay updated via RSS