Kama Lounge Launches Wine & Cheese Bi-Weekly Event: Soirée
Wednesday, March 27th, 2013
Press Release – Kama Lounge San Pedro, Ambergris Caye – Tuesday, March 26, 2013 – Presented by MIXEntertainment; Kama Lounge & Bistro Bar, located on the beachfront of Tres Cocos South, hosted the kickoff night for Soirée on Saturday, March 23, 2013.
The evening boasted a mix of local residents and tourists enjoying the variety of unique wine selections that Karl H. Menzies provisioned for the evening. The wines, featuring Santa Carolina Vistana, Don David, Pedroncelli, and Seaglass, were paired with hand-selected Gouda, Brie, and Asiago cheeses, along with Focaccia and an assortment of fruits.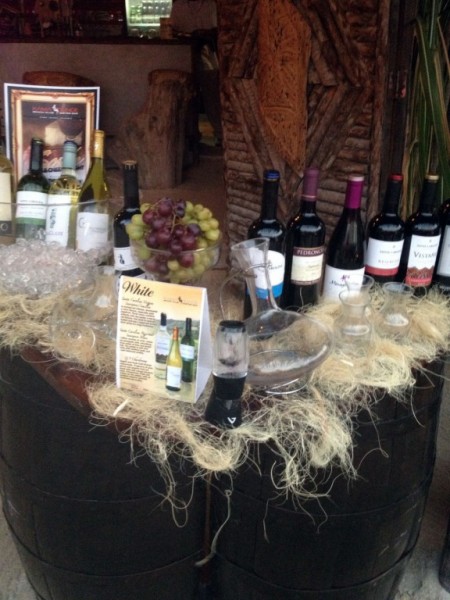 The event will return on Saturday, April 13 at 4:00PM, and will be hosted on a bi-monthly basis on each 2nd and 4th Saturday of the month. Each event will feature a new theme, with the next one slated to be called "Jetsetter", Soirée: Jetsetter will feature wines from around the world, including from Italy, Argentina, Chile, and California. The wines for these events will be hand-selected from various wine distributors throughout Belize.
MIXEntertainment's Luis Velasquez says "Soirée was born out of the idea to fill the demand that island residents have to want to dress up and socialize in a fun and classy environment. Kama Lounge is the perfect beachfront venue to host such an event, and we feel that this series of events will become a successful one in the community."
To learn more about Soirée, please visit Kama Lounge on Facebook or call Luis Velasquez of MIXEntertainment at 626-7518
Follow The San Pedro Sun News on Twitter, become a fan on Facebook. Stay updated via RSS