San Pedro pays tribute to Bob Marley
Wednesday, February 11th, 2015
Reggae icon Bob Marley was remembered by island residents on Friday, February 6th and Saturday, February 7th at the 6th annual Tribute to Bob Marley Concert. Organized by Irie Belize and hosted by Ras Milan, the event commemorates Bob Marley's life and significant contributions to the music industry. 2015 marked Bob Marley's 70th birthday (February 6, 1945) and 34 years since he passed away (May 11, 1981).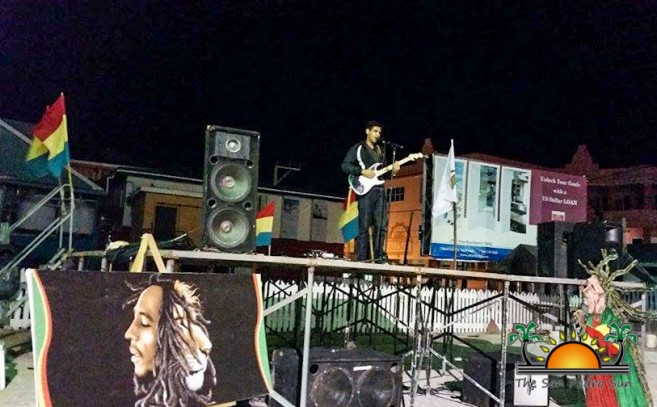 The two day event saw a display of art and music. During the day on Friday, February 7th, local artists display their paintings at the San Pedro House of Culture. Residents and visitors were invited to come by and view the work. Each piece either highlighted the Rastafarian culture or honored Bob Marley.
Later in the night the event moved to Central Park where local artists took to the stage performing some of Bob Marley's iconic songs. The event continued on Saturday, February 7th with more musical performances at Central Park. Preforming artists included Coconut Leo, Melody Man, Blackheno and Ras Indio.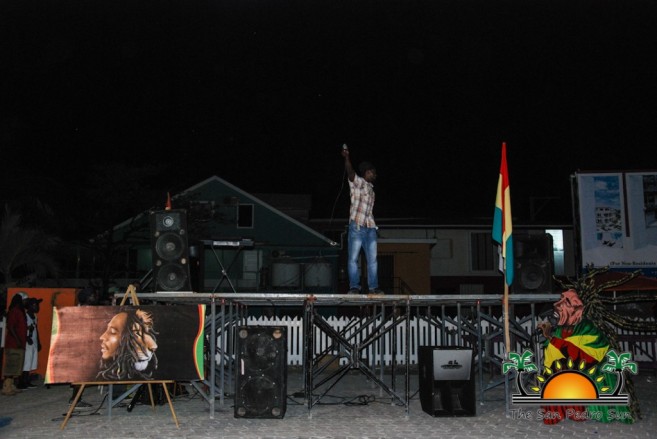 Organizers would like to thank everyone that helped in making the event possible.
Follow The San Pedro Sun News on Twitter, become a fan on Facebook. Stay updated via RSS