Pedro's celebrated 60th birthday with a fundraising party
Tuesday, June 9th, 2015
Peter "Pedro" Lawrence celebrated his 60th birthday by hosting a fundraising benefit on Sunday, June 7th at Amber Beach Bar & Grill located on the grounds of Caribbean Villas. The event saw a day of fun activities for the whole family, while raising funds for the San Pedro Sailing Club and the San Pedro Animal Foundation. After kicking off at 11:30AM, the celebration want well into the late evening, making the fundraiser was a huge success.

Patrons arrived early to enjoy the musical vibes from The Mighty Cool J's, as well as partaking ofthe delicious eats available. Many indulged in the event's signature pig roast, while enjoying drink specials. There were lots of games and activities for the children, including free sailing lessons. Throughout the event, those in attendance had the opportunity to win great prizes through raffles and 50/50 draws. The highlight of the event was the silent auction, with close to 40 fabulous items up for bid.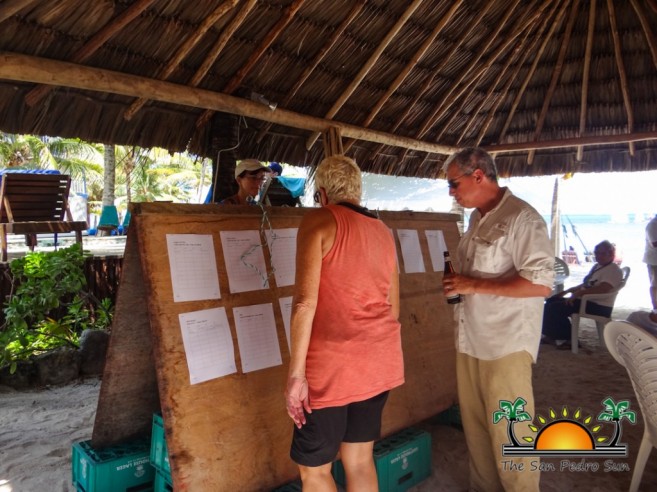 Everyone was more than happy to empty their pockets in support of these two great establishments. All proceeds of the event went to the San Pedro Animal Foundation, which offers free veterinary care for pets whose owners cannot provide the advance or emergency care they need, and the San Pedro Sailing Club, who is currently raising funds for Kevin Velasquez to participate in the 2015 North American Optimist Dinghy Championship Regatta.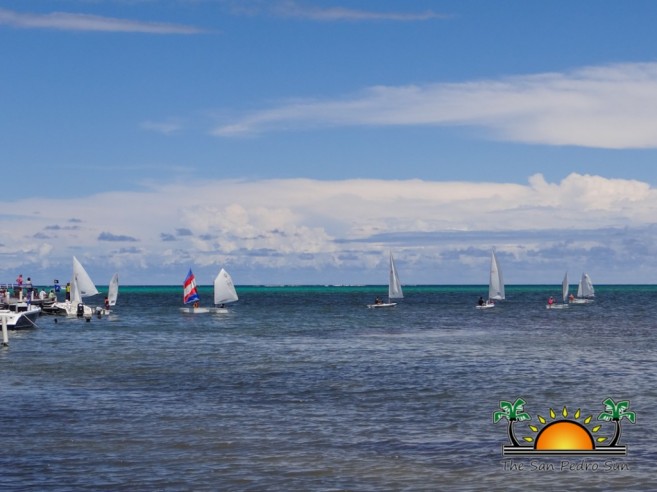 Kudos to all those who came out to support this worthy cause and to Pedro for hosting a fun beach bash!
Special thanks goes out event sponsors including: The Lodge at Chaa Creek Resort, Amigo's del Mar dive shop, Ramon's Divers, Victoria House Hotel, Hidden Valley Inn, Caribbean Villas Hotel, Sunbreeze Suites, Sunbreeze Hotel, Rain Restaurant, Cayo Espanto, Castaway Caye, Kite Xplorer, Ambergris Divers, Chuck & Robbie's Dive Shop, Premium Wines & Spirits, San Pedro Sun, Casa Picasso, Seaduced by Belize, American Crocodile Education Sanctuary Tours (ACES), Catamaran Belize Tours, Ecologic Divers, Tastes of Thailand, Wild Mangos Restaurant, Belize Sailing Center, Ecologic Divers, Maya Island Air, LC Distributors, Lola's Pub, Big SUP Paddleboards, Fido's Restaurant & Bar, Coco Locos Beach Bar, Lone Star Bar & Grill, Roadkill Bar, Wayo's Bar, Wine De Vine, Lunch Box, Candle Garden Store, Hotel Supply Store, 12 Belize Store and Travelers Rum. 
Follow The San Pedro Sun News on Twitter, become a fan on Facebook. Stay updated via RSS