Experts Assess Future of Renewable Energy in Central America
Wednesday, September 5th, 2012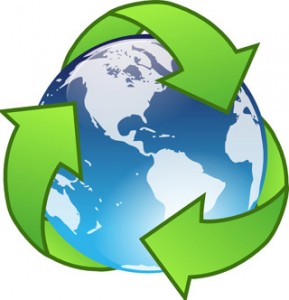 The Worldwatch Institute and the INCAE Business School's Latin American Center for Competitiveness and Sustainable Development (CLACDS) co-hosted two workshops on "The Way Forward for Renewable Energy in Central America" in Managua, Nicaragua and Alajuela, Costa Rica on August 30th and September 3rd. The participative dialogues promoted the exchange of ideas and experiences among a select group of experts from regional institutions, civil society organizations, energy sector companies, and government agencies. The workshops focused on the role of renewable energy technologies in broadening access to modern energy services and achieving regional development.
The Central American countries of Belize, Costa Rica, El Salvador, Guatemala, Honduras, Nicaragua, and Panama rely heavily on large hydropower, imported petroleum, and traditional biomass for their energy supply. This dependence on conventional energy sources has had wide-ranging and adverse social, environmental, and economic impacts, hampering sustained and sustainable development in the region. Energy needs, particularly of marginalized and low-income communities, have not been sufficiently met. Although Central American governments have embraced various policies to promote renewable energy—and recent trends in geothermal, wind, and solar energy have been encouraging—the region still faces many challenges in advancing renewables to their full potential.
With support from the Climate Development Knowledge Network and the Energy and Environment Partnership with Central America, Worldwatch and the INCAE Business School are partnering to design "sustainable energy roadmaps" that help decision makers in the region implement an improved transitional strategy toward an energy system that is socially, environmentally, and economically superior to the one that currently exists. The goal is to help Central America continue to harness its immense potential to utilize renewable energy sources such as wind, geothermal, solar, biomass, and small-scale hydropower.
During the workshops, Worldwatch and other experts presented and discussed initial findings of the roadmap project, enabling completion of Phase 1 of the project. The goals of this first phase are: to scope existing market trends, given investment conditions and implemented policies; to identify renewable energy success stories that can be replicated elsewhere in the region and discuss what is needed for their scale-up; and to analyze the technical, socio-economic, and political/financial "cold spots" where future data gathering and analysis can add to the information needed to make successful policy choices. In Phase 2, the project team will propose concrete steps toward rapidly expanding the adoption of renewable energy technologies in Central America, and communicate these to key decision makers.
Experts from a range of renewable energy and policy professions, including representatives from the Ministry of Energy and Mines of Nicaragua, the United Nations Economic Commission for Latin America, and the EAP, among others, presented best-practice case studies as well as recommendations on how to replicate such examples. Workshop participants discussed individual suggestions in break-out groups or 'action labs.' The involvement of leading thinkers in the project extended beyond the single-day events through ongoing participation in the project's future activities as well as a moderated online forum, enabling the formation of a community of experts committed to advancing renewable energy in Central America.
"This project is a joint effort aimed at speeding the development of renewables in Central America," said Alexander Ochs, Director of Worldwatch's Climate and Energy Program. "Key energy experts will gather in one room to discuss Nicaragua's and the region's challenges and opportunities in embracing renewables, discussing state-of-the-art reforms as well as areas of local, national, and regional best practices."
"It's not just that all countries will need to contribute to mitigating and adapting to global climate change," continued Ochs. "Central America can become a real leader on renewables, given the high price it pays for its current energy system—some countries spend 10 percent or more of their GDP on importing fossil fuels. The region has also had exciting early experiences with adopting new, unconventional renewable technologies, including geothermal, solar, biomass, and wind technologies."
The first workshop took place at the INCAE Business School's Managua campus from 9:00 a.m.to 7:00 p.m. on Thursday, August 30, 2012.
The second workshop took place at the INCAE Business School's Alajuela's campus from 9:00 a.m. to 7:00 p.m. on Monday, September 3, 2012.
About the Worldwatch Institute:
Worldwatch is an independent research organization based in Washington, D.C. that works on energy, resource, and environmental issues. Worldwatch's Climate and Energy program identifies key components of energy and transportation systems that aim to de-carbonize the global economy, boost energy efficiency, spur innovation and job creation, address resource scarcity, and reduce local environmental pollution.
About the INCAE Business School:
The INCAE Business School is a private, nonprofit, multinational, higher education organization devoted to teaching and research endeavors in the fields of business and economics. The Latin American Center for Competitiveness and Sustainable Development (CLACDS) is INCAE's principal research and impact center, and has a long history of collaboration with regional and international organizations in the promotion of sustainability in the energy sector through the development of case studies, promotion of dialogue, and training activities.
About Climate Development Knowledge Network:
The Climate and Development Knowledge Network supports decision makers in designing and delivering climate compatible development. This is done by combining research, advisory services and knowledge management in support of locally owned and managed policy processes. The organization works in partnership with decision-makers in the public, private and non-governmental sectors nationally, regionally and globally.
About the Energy and Environment Partnership in Central America: The Energy and Environment Partnership with Central America is an initiative launched during the United Nations World Summit on Sustainable Development in Johannesburg 2002. The Energy and Environment Partnership with Central America objectives are to promote the sustainable use of the renewable energy sources and clean technologies through the development of accessible energy services, for the most underprivileged groups from rural areas in the region and to support the three bases of the sustainable development: the economic, the social, and the environmental.
Follow The San Pedro Sun News on Twitter, become a fan on Facebook. Stay updated via RSS