Illicit activities in the Bacalar Chico area affecting wildlife and ecology
Saturday, January 19th, 2013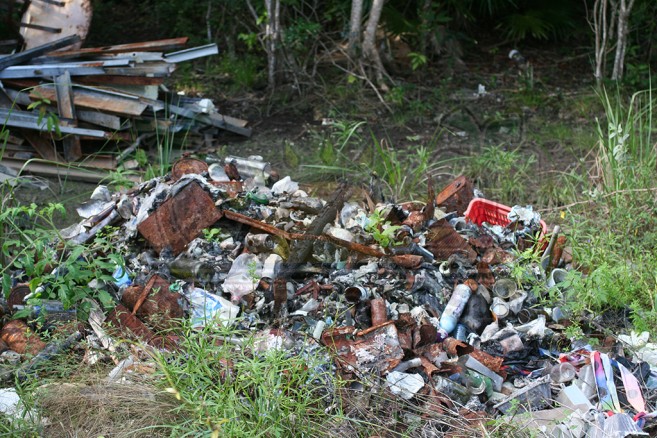 On a recent trip to northern Ambergris Caye, Green Reef took notice of various illicit activities occurring adjacent to the Bacalar Chico Reserve and the Basil Jones Area. These activities include the dumping of garbage, hunting activity, the harvesting of wood and black soil. While the hunting and deforestation is attributed to the actions of individuals, the dumping of garbage is believed to be the act of neighboring resorts in the area.
It is a serious matter indeed and most definitely needs to be dealt with swiftly by the relevant authorities. Green Reef took the initiative to notify several agencies including the Belize Forest Department. Clearing of land is a most serious matter, especially so close to a reserve that serves as a natural habitat for many wild animals and general ecology.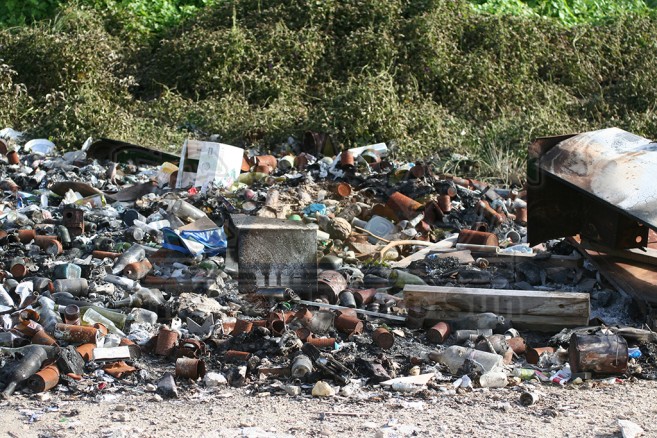 Kenrick Brackett, Counselor for Waste Management was contacted by The San Pedro Sun for his thoughts on the garbage issues. He stated that while he had been unaware of the situation, he would take immediate action, launching an immediate investigation to find who was disposing garbage in such a manner, and with the hopes to finding a solution to the problem. Brackett said that as leader of the San Pedro Cleanup Campaign, he will not entertain any infractions on garbage disposal.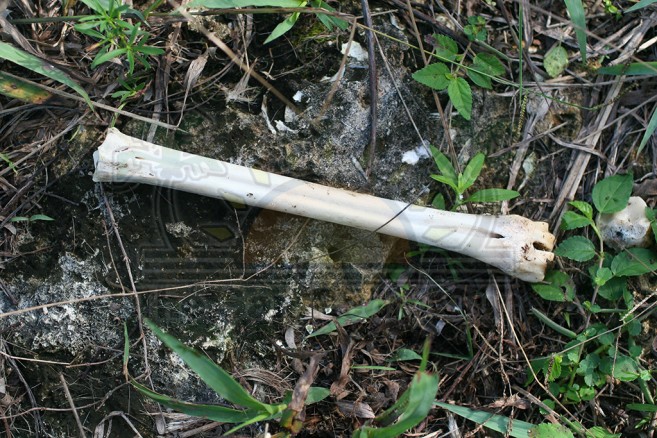 For many, hunting on Ambergris Caye is probably an unfamiliar activity. When one thinks of San Pedro Town – or Ambergris Caye for that matter – thoughts usually revolve around diving, snorkeling, beach barbeques and other fun sea, sand and sun activities. But, seldom is hunting on the agenda. However, hunting does take place on the island, and game meat such as deer, gibnut, and peccaries are quite the delicacy. But is it legal to hunt on Ambergris Caye? For that matter, is logging allowed, especially so near a protected area?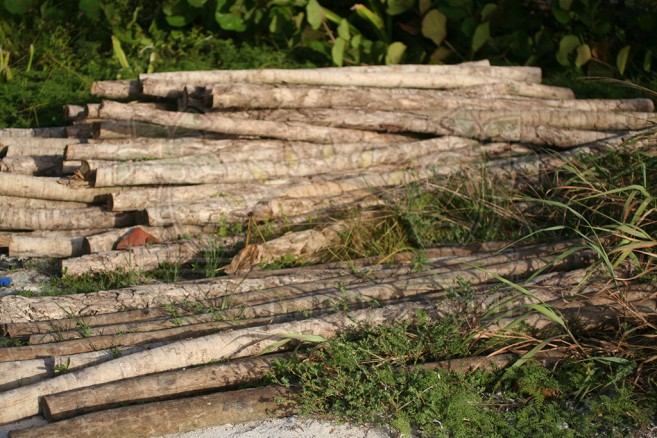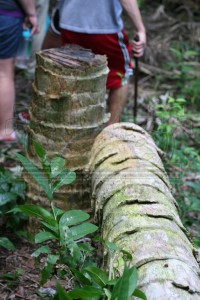 The San Pedro Sun contacted Rasheda Garcia, Wildlife officer with the Belize Forest Department to shed some light on the situation. According to Garcia, only one person on Ambergris Caye has a license to hunt on the island, and these activities have to be done in moderation. The act of killing, hunting, caging wild game without a license is considered illegal and can result in a fine of $500 or six months imprisonment for first time offenders.
Garcia also reiterated that no permit has been issued for the extraction of forest products in San Pedro, Ambergris Caye. While there is no clear answer as to who is responsible for logging in the area, the Forest Department has embarked in an investigation into this report. Green Reef stated that close to ten acres of forest has been cleared in north Ambergris Caye. With 42% of Belize's land falling under the Protected Area Act, the illegal extraction of forest products is a plague to the country. Any information regarding illegal forestry acts on Ambergris Caye can be reported to the Belize Forestry Department at 802-2079/1524 or via email at [email protected].
The general public is reminded that it is illegal to hunt or remove any forest produce without a permit or license from the Belize Forestry Department.
Follow The San Pedro Sun News on Twitter, become a fan on Facebook. Stay updated via RSS