DOE issues stop order on land clearing
Saturday, September 2nd, 2017
The Department of the Environment (DOE) has issued a stop order on the land clearing a few miles south of San Pedro Town. Concerned residents reported the massive land clearance by a local developer, whereby hundreds of acres have been bulldozed, and native vegetation, including mangroves, destroyed and displacing wildlife. Environmental officers from DOE made an enforcement check at the site, and afterwards issued a cessation order and enforcement warning against the developer. The clearing has since come to a halt.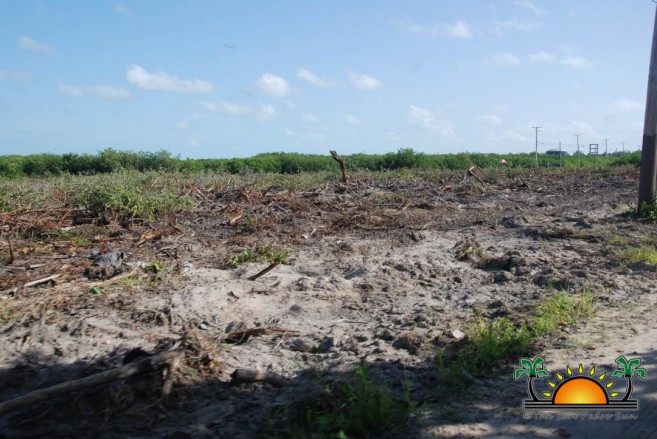 The lots being cleared are listed under Holiday Lands LLC and include properties adjacent to the Royal Caribbean Resort extending south almost a mile to Pelican Reef Villas. The situation became alarming to islanders who realized that the clearing would not be confined to one area. They quickly mobilized and expressed their concerns to the authorities. According to them, in a matter of days, the lush green area soon looked like a 'war zone,' as the developer in question, Yoram Shoshtari, had little regard for the environment.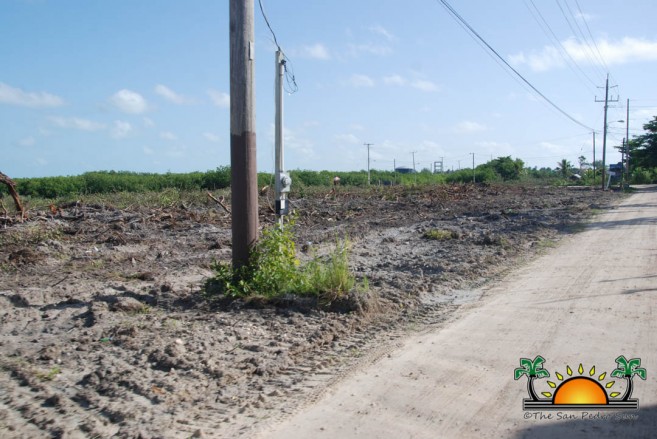 "There were owls, iguanas, and racoons living in that area," said a frustrated resident. "We even heard that there are no plans to build anything on the properties, but yet they were clearing hundreds and hundreds of acres." The main concern was that the land clearing could contribute to rain runoff, which could threaten flooding during the rainy season.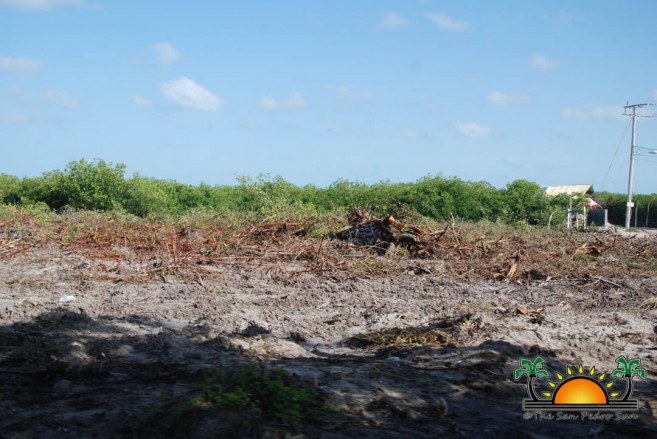 Residents applauded the attention given by DOE's Chief Executive Officer, Dr. Percival Cho. According to them, he was very instrumental in getting the inspection made in time before more land was cleared. As such, the DOE also thanked the island residents who reported the incident. "The assistance of the general public in the protection of the environment is indeed invaluable," expressed Dr. Cho via an email.
No information was provided in regards to any penalties served to the developer Shoshtari.
In the meantime, while residents are happy with the stop order issued, they consider it a minor victory. They believe that Shoshtari will not give up and will find a way to resume the clearing. Residents hope that he will be more considerate and responsible to the environment, and follow the proper environmental protocols.
The San Pedro Sun will continue monitoring this story.
Follow The San Pedro Sun News on Twitter, become a fan on Facebook. Stay updated via RSS