Implementation of Digital Border Crossing Card
Saturday, July 8th, 2017
Belmopan. July 6, 2017. The Department of Immigration implemented the use of the Digital Border Crossing Card on 1st July 2017 following months of consultation with and notification to the Corozal Free Zone (CFZ) Management, as well as the major established businesses in the Export Processing Zone (EPZ) area.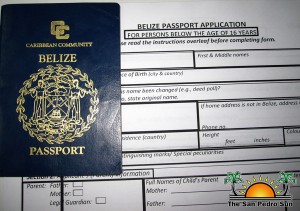 In a meeting held with the CEO of the CFZ in January 2017, the use of the border crossing card was welcomed as a means to facilitate the movement of persons employed in and those visiting the Free Zone, as well as for Belizeans who wished to use the card to pass the Immigration Controlled point. In April of 2017, the major business establishments in the EPZ and CFZ were notified of the availability and use of the card and were provided with the necessary applications to supply their employees, enabling them to obtain the card before the implementation date. Provisions were made for the issuance of special cards to foreigners who were holders of Temporary Employment Permits and Permanent Residents who were employed in the Zone. To date, some 2000 cards have been approved and issued.
The Department of Immigration advises persons who wish to obtain the border crossing card, that the cards can be applied for at the Belize Northern Border Station (8:00 a.m. – 5:00 p.m.) and at the Belmopan Office (from 1:00 p.m. – 4:00 p.m.). The Department has been and will continue to provide priority service to those persons employed in the Corozal Free Zone and the Export Processing Zone.
Follow The San Pedro Sun News on Twitter, become a fan on Facebook. Stay updated via RSS