Six Nurses earn degrees in Nursing
Thursday, November 10th, 2011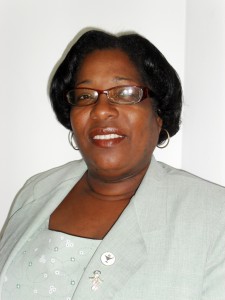 Belmopan, November 10, 2011. The Nursing Community is pleased to announce the recent achievement of the Deputy Director of Health Services/Chief Nursing Officer, Marjorie Parks who has successfully completed a Doctor of Education Programme from Nova Southeastern University in Florida, U.S.A.
She becomes the first Belizean nurse to obtain a doctorate degree in her field. In light of this historic accomplishment, the Nurses' Association of Belize in collaboration with the Nurses and Midwives Council of Belize will be having a recognition ceremony to celebrate her achievement on Friday November 11th at the Radisson Fort George Hotel starting at 2:00pm.
Dr. Parks is one of thirty-one Belizeans professionals who enrolled in the first doctorate program to be offered in Belize Nova University in collaboration with the University of Belize. She did a double major in Organizational Leadership and Higher Education Leadership and was the first to complete all requirements for her conferral. Her dissertation is entitled: Analysis of the Organizational Commitment of Nurses employed in the Ministry of Health – Belize.
The office of the Deputy Director of Health Services for Nursing and the Nurses' Association also acknowledge other recent accomplishments in Nursing. Three Registered Nurses (RN) successfully completed the Post RN Bachelor of Science Degree and graduated on November 6th, 2011 in Nursing from the University of West Indies (UWI) of Nursing; Marjorie Usher, Perlita Spain and Vionney Sheppard. Also graduating from UWI were Marilyn Dawson-Aspinall with a Master of Science degree in Nursing Education and Augustina Elijio, Matron Grade II assigned to the Ministry of Health with a Master of Science in Nursing Administration.
The Nurses' Association of Belize and all nurses from across the country celebrate and extend their sincerely congratulations to all the nurses in their recent academic accomplishments.
Follow The San Pedro Sun News on Twitter, become a fan on Facebook. Stay updated via RSS