Health & Happiness – Healthy Eating on the go…
Sunday, January 8th, 2012
By Rachelle Wintzen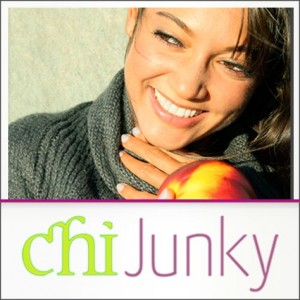 As the New Year rolls in we reflect on all that we wish to accomplish in our lives. So often we find ourselves neglecting our most important asset, our bodies. We push ourselves to the limit disregarding the effect it has on us. We take for granted the only body we have until it forces us to stop by getting sick, run down or worse. We always speak of doing things for ourselves, so let this year be your year. The best thing you can do for you is take care of your body, mentally and physically.
Eating healthy should be a priority for everyone, even if we can't eat healthy all the time we should strive for a healthy lifestyle most days than less. Good things don't come easy, eating and living well is no exception to the rule. What makes eating healthy often difficult is the food choices we have when we are working, traveling or speeding through daily life. Eating healthy requires organization especially on the go. Here are a few tips on how to beat the street meat.
I always make sure that my fridge is stocked with lots of veggies, salads and healthy snacks. This prevents me from coming home with nothing in the fridge and heading out to a restaurant where I am most likely to grab pizza or an unhealthy fast food option. Whenever I can find time to prep a meal I make sure I make enough for a few days so I am not a slave to my kitchen. I wash and prep salad, toppings and dressing for days to last, so when I come home all I have to do is serve and eat. Grill up several chicken breasts or whatever you like, so after a long day everything is ready to eat. On the go I recommend carrying cut veggies, nuts, dried fruit, healthy snack bars or rice cakes to snack on until you can eat a decent meal. Go Nature has a great selection of healthy options.
No time for a full breakfast, opt for a smoothie. Freeze a bunch of chopped fruit and throw in a blender with coconut water, fresh pineapple or orange juice. Freezing the fruit makes the smoothie cold, eliminates adding ice and prevents from watering down the smoothie. If you know the following day will be hectic try to prepare a lunch or dinner for yourself the night before to take with you. Chi Junky approved options are salads, whole wheat pasta salad, quinoa salad, whole wheat avocado sandwiches, even baked tortilla chips and salsa, to name a few, are good filling options for meals on the go and are easy to make large quantities and travel well.
The New Year is also an excellent time to start the year off by doing a cleanse. Get rid of the holiday toxins and jumpstart the year by cleaning out your body. This will motivate your body to continue on a healthy eating path. Give yourself many more new years to come and eat right to live long.
Chi junky offers healthy meals delivered to your door. Rachelle Wintzen is a New York certified clinical nutritionist, yoga instructor and iridologist. For appointments please contact 635-4661 www.chijunky.com Yoga & Fitness classes daily at Reef Village. Like Chi Junky on FB.
Follow The San Pedro Sun News on Twitter, become a fan on Facebook. Stay updated via RSS