San Pedro Cancer Society hosts a successful Health Fair
Saturday, September 15th, 2012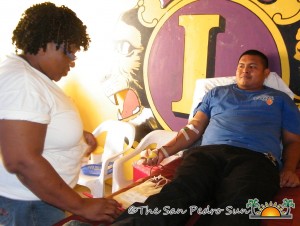 The San Pedro Cancer Society held a health fair on Saturday, September 8th. The fair served close to 200 people who took advantage of the many services that were offered to the public. In addition many residents stopped by to purchase food from the sale which took place at the San Pedro Lions Club. The SP Cancer Society had been planning the health fair for months and garnered the support of several organizations.
In a report to the members, the SP Cancer Society stated, "We had quite a few organizations that were present and the turnout was ok." The group says that they collected 14 units of blood that was donated and made a total of $781in food sales.
Many who visited the health fair donated blood, had their blood pressure checked and were tested for diabetes and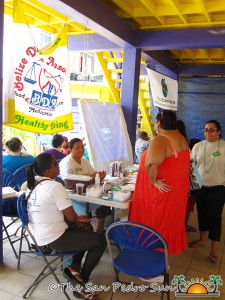 HIV/Aids, did a quick breast check up, got a massage, visited with the eye specialist and took advantage of the opportunity to gather information from the Social Security Board and the National Drug Abuse Control Council (NDACC).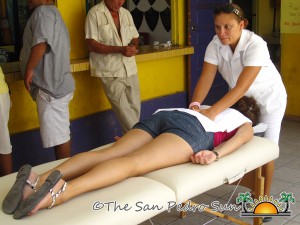 "On behalf of the SP Cancer Society, we would like to extend our thanks to all those organizations that were present to make the Health Fair 2012 a success. Thanks to all those who donated food for our food sale and a big thank you to the members for a job well done," said the SP Cancer Society.
Organizations that participated were the San Pedro Branch of the NDACC, the Belize Blood Donor Service, Belize Council for the Visually Impaired, the San Pedro Branch of the Belize Diabetes Association, the Belize Social Security Board, the National Aids Commission NAC /Country Coordinating Mechanism CCM Island Committee, the Dr Otto Rodriguez San Pedro Poly Clinic, San Pedro Cancer Society and San Pedro Lions Club. The SP Cancer Society hopes to make the health fair an annual event.
Follow The San Pedro Sun News on Twitter, become a fan on Facebook. Stay updated via RSS