Leptospirosis claims one life in Belize City
Saturday, January 11th, 2014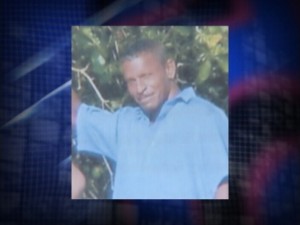 Over the past few weeks one case of leptospirosis has been confirmed in Belize City and has claimed the life of a man on New Year's Day. According to the family of the deceased Michael Lewis, he was not the first person being treated for the disease over recent weeks, and they believe there are four more suspected deaths. Leptospirosis is a bacterial disease that affects both humans and animals which is transmitted by rodents such as raccoons and rats.
In an interview with Channel 5 News, Noellee Swift-McField indicated that her brother-in-law had to be admitted to the Karl Heusner Memorial Hospital (KHMH) after he became ill. Initially he was erroneously diagnosed and given the wrong medication. After several medical tests were conducted, it was confirmed that he had a severe case of leptospirosis which eventually claimed his life. Swift-McField went on to explain that doctors at KHMH told them that Lewis' case was not the first, as others have been admitted with similar symptoms.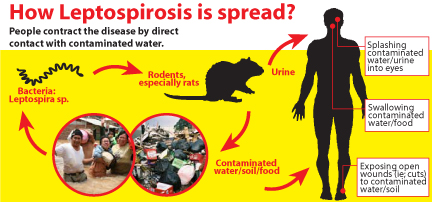 Over the past few weeks residents in Belize City have been complaining that rats have been infiltrating their homes. It is believed that the recent localized floods due to heavy rains have forced rodents to move into dry areas such as homes and other structures. "Based on what the doctors have told us he [Lewis] probably bought a food or something to drink and he did not eat it right away and rat urine or feces was in the food and he did not know and he ate that food and he did not know and that gave him leptospirosis. He ate the food two weeks prior to going to the hospital. It was the twenty-sixth that he was notified and went to the hospital three days prior to that," said Swift-McField. Lewis died after two massive cardiac attacks on January 1st at KHMH.

Humans become infected with leptospirosis through direct contact with the urine of infected animals or with a urine-contaminated environment. The bacteria can enter the body through cuts or abrasions on the skin, or through the mucous membranes of the mouth, nose and eyes. Person-to-person transmission is rare.
In the early stages of the disease, symptoms include high fever, severe headache, muscle pain, chills, redness of the eyes, abdominal pain, jaundice, hemorrhages in the skin and mucous membranes, vomiting, diarrhea, and rash. Extreme cases can lead to several other complications including death.
So far there has been no health warning regarding the outbreak of leptospirosis from the Ministry of Health or any indication as to what is being done to address the outbreak.
Follow The San Pedro Sun News on Twitter, become a fan on Facebook. Stay updated via RSS