BAHA monitors Avian Influenza Cases
Wednesday, January 28th, 2015
On Wednesday, January 14th, the Belize Agriculture Health Authority (BAHA) identified a possible outbreak of Avian Influenza Type A (Influenza type A viruses can infect people, birds, pigs, horses, dogs, marine mammals, and other animals) in two poultry farms in the Spanish Lookout Area. The infected poultry were part of the broiler breeder section of the farm and were immediately contained. Samples were sent to a reference laboratory in the United Stated of America for confirmation and subtyping, and determined that samples are not harmful to humans.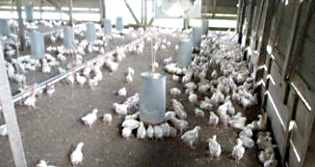 According to Miguel De Paz, Chief Veterinary Officer and Director of Animal Health Department at BAHA, the infected poultry was identified due to active surveillance. "There were almost no symptoms being shown. We detected the presence of the influenza due to random samplings that we carry out as part of our active surveillance efforts. We constantly are monitoring and testing food products across the country to ensure that the quality is up to par. That is how BAHA was alerted about the Avian Influenza in these farms," said De Paz. He stated that while BAHA identified the presence of the virus, the subtype could not have been determined without further testing abroad. "There are 144 subtypes of Avian Influenza and out of that, only 18 are harmful. So while we detected the presence of the virus, we could not determine if it was harmful to public consumption. Once the samples were tested in the USA, we were informed that it was a subtype that was not harmful, and that the poultry merely had the flu," said De Paz.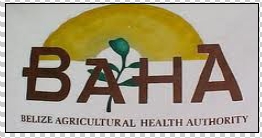 The samples tested confirmed the presence of Avian Influenza H5N2 antibodies in one farm only but not the live virus. BAHA is continuing to test and has detected presence of Avian Influenza Type A in one other farm. "There are very little clinical signs in the affected birds, which may indicate a response to the low pathogenic Avian Influenza H5N2 virus. This virus predominantly affects poultry. There is very low risk for transmission from poultry to humans and there is no evidence of human to human transmission. To date, testing of all surrounding farms continues to confirm that the outbreak is only in those two farms. Containment measures in effect prohibit all poultry and poultry products from exiting the affected farms. In addition, BAHA has set up other control measures, in the Spanish Lookout area, such as movement control of live birds, eggs, and other poultry products. This is a precautionary measure to further protect the poultry industry," said De Paz.
De Paz stated that BAHA will continue monitoring the issue to further ensure that there is an all clear. In the meantime, poultry farmers have been sensitized in the issue and extra measures have been taken on the surveillance at all other poultry farms. "In cases like this, we prefer to be safe than sorry and as such we place containment measures in effect, prohibiting poultry and poultry products making it to the market the minute we get signs of the virus. We are encouraging all farmers to step up their biosecurity and to notify BAHA of any unusual occurrence in their flocks," said De Paz.
To learn more on Avian Influenza or to report a case, contact the Chief Veterinary Officer at the helpline 605-2100.
Follow The San Pedro Sun News on Twitter, become a fan on Facebook. Stay updated via RSS