Belize Receives First Place Award for Immunization Programme for the Fourth Time
Saturday, November 28th, 2015
Belmopan. November 24th, 2015. Belize was awarded first place for the surveillance of Vaccine Preventable Diseases (VPD) at the Expanded Programme on Immunization (EPI) Managers' Meeting, which was held in Guyana from November 17-20.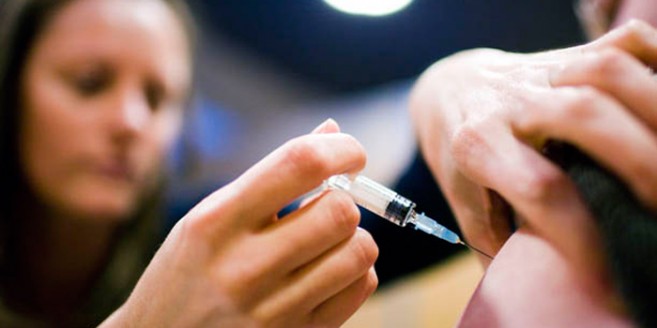 As part of the week's activities, awards were presented to countries who demonstrated improvement in the immunization programme, specifically for achievements in the area of surveillance of VPD. The selection criteria are based on efforts, meeting the indicators for surveillance of diseases, and timely weekly reporting on the surveillance.
Surveillance activities are conducted by all Health Care providers throughout Belize, including some of the private care providers who participate in the reporting of communicable diseases. The Ministry of Health recognizes and applauds the tremendous efforts by health care personnel, in particular the Rural Health Nurses and the Public Health Nurses, who on a daily basis actively search for suspected cases of diseases that are preventable by vaccine, and complete the investigation of such suspected cases as Acute Flaccid Paralysis for Poliomyelitis, fever-rash illness for Measles and Rubella, and Pertussis (Whooping Cough), among other diseases.
Surveillance data is used for tracking disease under elimination and eradication, to identify and prevent outbreaks of diseases, monitor and improve vaccination coverage in communities with low performance, identify disease high-risk areas, plan vaccination activities, monitor performance of surveillance using standard indicators, and provide evidence of diseases free status in the country. The last case of Poliomyelitis was in 1981, Measles in 1991, Rubella in 2001, Neonatal Tetanus and Congenital Rubella Syndrome in 1997.
The EPI Managers' Meeting is an annual event supported by the Ministry of Health, sponsored by PAHO and hosted by different countries in the Caribbean. The event serves to inform participants of the advances and the gains on immunization, the development of new vaccines and for countries to share experience and best practices.
Follow The San Pedro Sun News on Twitter, become a fan on Facebook. Stay updated via RSS