San Pedro AIDS Commission reports a successful 2015
Monday, December 14th, 2015
After almost 15 years of operating in Ambergris Caye, the San Pedro AIDS Commission continues its mission to better the community and provide HIV/AIDS (human immunodeficiency virus/ acquired immune deficiency syndrome) assistance. 2015 marked another exceptional year for the non-profit organization, which provided both medical and moral support to persons afflicted by the virus, as well as helping to reduce the stigma of HIV/AIDS in the community.

In light of the end of 2015 and the beginning of the New Year, the San Pedro AIDS Commission takes the opportunity to both disclose their expense report, as well as thank all those who assisted and participated in the groups various activities. "As the year ends, I would like to extend the most sincere gratitude to the community who has assisted us so greatly. Again I just want to say that we depend on the generosity of the people and business community of San Pedro to continue our work. I am also very happy for the hard work and determination displayed by my group members this year. Without them, nothing would have been," said president of the San Pedro AIDS Commission, Felix Ayuso.
The groups 2015 expenses are as follows:
Donation to patients – $3,315
Pharmacy – $1,095.65
Office Expenses – $1,340
Education campaign – $2,030
Miscellaneous (expenses incurred during the many activities organized by the group) – $140
The total expenses for 2015 amounted $7,920.65. Please note that the funds used are what the volunteers raise on their many events and as part of monthly dues. "We hope that 2016 will be an even more productive year. The more we can assist people the better," said Ayuso.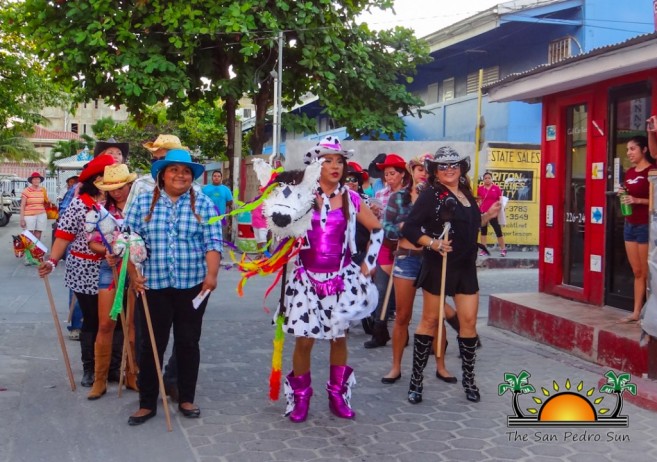 Anyone wanting to learn more on the group's work in the community or wanting to donate can contact Felix Ayuso at 663-9922.
Follow The San Pedro Sun News on Twitter, become a fan on Facebook. Stay updated via RSS