SICA Member States Meet to Address Emergency Health Issues Associated with Spread of Zika Virus in the Region
Wednesday, February 3rd, 2016
Belmopan. February 3, 2016. On Tuesday, February 2, 2016, officials from the Ministries of Health and Foreign Affairs of Belize participated in a regional videoconference organized by the Government of Honduras, current Presidency Pro-Tempore of the Central American Integration System (SICA), to discuss the regional health implications from the Zika virus.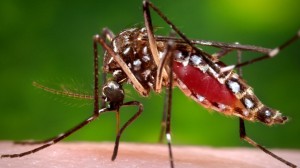 The objective of the meeting was to coordinate regional positions and actions to ameliorate the number of infections and agree on a sustained action plan to work towards the eradication of the Zika Virus.
The Pan-American Health Organization has committed to providing all its resources to assist the region in its response to eradicate the Zika Virus and its possible correlation to microcephaly that has been affecting newborn babies of mothers infected with the virus. Research is also being conducted to ascertain a possible link to the Guillain-Barre Syndrome.
The Ministry of Health has engaged in a country-wide campaign of spraying and assisting in the removal of possible stagnant water that are breeding grounds for the Aedes aegypti mosquito that is also a carrier for Dengue fever, Malaria, and Chikungunya. The Ministry is also finalizing the national preparedness and response plan to combat the Zika virus.
The Hon. Pablo Marin, Minister Health, headed the Delegation of Belize. He was accompanied by Dr. Ramon Figueroa, Chief Executive Officer in the Ministry of Health; H.E. Lawrence Sylvester, Chief Executive Officer in the Ministry of Foreign Affairs; Dr. Marvin Manzanero, Director of Health Services, and other officials from the Ministry of Health.
Follow The San Pedro Sun News on Twitter, become a fan on Facebook. Stay updated via RSS