Zika Virus spreading across the Americas
Monday, January 25th, 2016
Zika is a virus transmitted by Aedes mosquitoes, and causes fever, rash, joint pain, conjunctivitis, and birth defects. Prior to 2015, Zika virus outbreaks had been identified only in countries in Africa, Southeast Asia, and the Pacific Islands, but in recent months, the virus has spread throughout North and Central America, causing much alarm. While there are still no reported cases in Belize, the Ministry of Health (MOH) are already taking preventative steps for when the first case of Zika arises.
Zika virus is transmitted to people primarily through the bite of an infected Aedes mosquito, the same species which spread dengue and chikungunya viruses. Similar to the other illnesses spread by the Aedes mosquito, Zika can only be diagnosed through a blood test. No vaccine or medications are available to prevent or treat Zika infections and as such it has become relatively difficult to control the number of infections.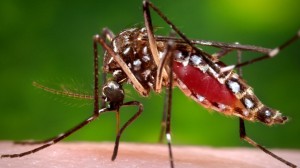 Apart from the normal symptoms of fever, rash, joint pain, conjunctivitis and headaches, Zika can also cause birth defects when a mother already infected with the virus is near her time of delivery. The virus can be passed down to the newborn during pregnancy, causing the baby to be born with microcephaly, a congenital condition resulting in the baby having an abnormally small head.
In May 2015, the Pan American Health Organization (PAHO) issued an alert regarding the first confirmed Zika virus infections in Brazil. Currently, there have been reported cases of Zika in many countries across the Western Hemisphere including Colombia, El Salvador, Haiti, Honduras, Mexico, Venezuela, Puerto Rico, Suriname, Dominican Republic and even the USA.
With the growing number of Zika cases, MOH is in high alert. "We are aware that neighboring countries, [such as] El Salvador, Mexico, Guatemala and Honduras have confirmed cases, although none of them have documented sustained transmission cases among their population. So they have been isolated cases and in most instances, have been imported cases. So for now, we believe that our immediate vicinity has not sustained transmission. But this raises another flag for us. We have visitors coming from South America that may be carrying the virus. So we are getting prepared because it's just a question of when we detect the first case. It may already be here for all we know," said Epidemiologist at MOH, Dr. Marvin Manzanero.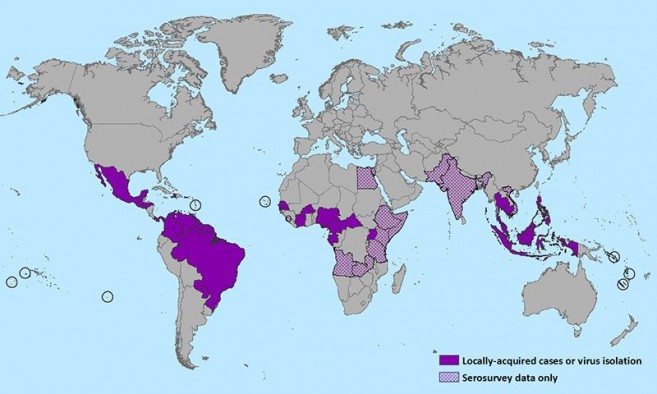 Since there are no known vaccines for Zika, MOH is asking all residents, especially pregnant women to take measures to prevent getting bitten by mosquitos. "The Ministry of Health hereby reminds the general public to protect themselves from mosquito bites. An effective way to do this is by destroying mosquitoes' breeding sites in and around our homes and surrounding areas; keeping water drums tightly covered; draining stagnant water from yards and neighborhoods, and throwing out stagnant water from flower vases, old tires, and other containers that may act as breeding sites. Members of the public can also protect themselves from mosquito bites by wearing long-sleeved clothing or long pants, using insect repellents and sleeping under mosquito nets. These measures are the same described for Dengue, Chikungunya and Malaria," explained MOH in a press release.
At this stage, both Governments of the USA and Canada have posted a health alert for pregnant women travelling to countries with confirmed Zika cases. Belize has yet to issue a health warning. MOH will be providing further updates as they become available.
Follow The San Pedro Sun News on Twitter, become a fan on Facebook. Stay updated via RSS