First Chikungunya case confirmed for Belize
Saturday, November 29th, 2014
With one confirmed case of Chikungunya (Chik V) in Belize, residents are being asked to take extra precautions to prevent the transmission of the disease. On Wednesday, November 19th the Ministry of Health (MOE) officially confirmed that there was a positive laboratory result for Chik V in Belize from the Caribbean Public Health Agency (CARPHA) in Trinidad. The viral disease, which is transmitted to humans by infected Aedes mosquitoes (Aedes albopictus and Aedes aegypti), has been rampaging countries in the Caribbean, Central and South America.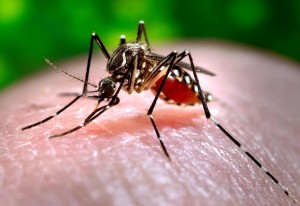 MOE had released preliminary results which confirm four positive Immunoglobulin antibody tests for Chik V. These results do not confirm if a person is positive for Chik V, and as such the tests are sent to CARPHA for further confirmation. The confirmed lab test is the first documented case of Chik V in Belize. The residents that contacted the disease is from the Las Flores community in Belmopan City. MOE had been conducting several active surveillance and vector control activities in the area following rumor of suspected cases of the disease. Since testing was confirmed, the confirmed patient has been receiving treatment and specialized medical attention. The results of three more lab tests are still pending.
Chik V is commonly misdiagnosed as dengue, as it shares several similar symptom. While Chik V is not considered a deadly disease, it can result in fatality if not treated properly, especially in young children and the elderly. Chik V patients experience high fevers and severe joint pains. Other symptoms may include headache, muscle pain, joint swelling and a rash.
MOE encourages residents to take extra steps to prevent the reproduction of mosquitoes. Containers holding water should be emptied or properly covered, as they are prime mosquito breeding sites. The use of insect repellent is advised for people participating in outdoor activities.
Anyone experiencing symptoms believed to be those of Chik V are to visit their nearest medical center to seek assistance. Free preliminary Chik V tests are offered for suspected patients at public clinics across the country.
Follow The San Pedro Sun News on Twitter, become a fan on Facebook. Stay updated via RSS