San Pedro national emergency regulations continue to differ from Central Government, despite new SI
Wednesday, April 15th, 2020
As of Saturday, April 11th, the entire country of Belize went on a national 14-day quarantine, due to increased cases of COVID-19. This state of emergency is under a new Statutory Instrument (SI) detailing the new rules to be followed countrywide. However, authorities on Ambergris Caye continue to override those new regulations. Mayor Daniel Guerrero has gone on record to explain that these actions are done because the situation on the island is different, due to its distance from the mainland. Mayor Guerrero has stated that some of the rules on Ambergris Caye are efforts to mitigate the virus and not a direct challenge to the orders from Central Government.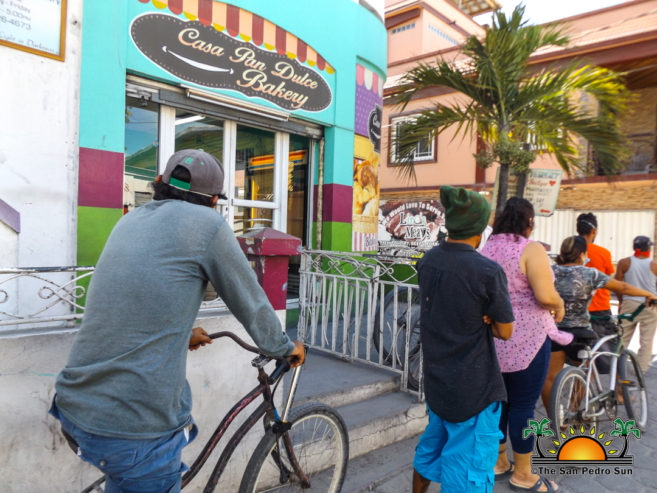 The new SI, No. 54 of 2020, sent the entire nation on lockdown, implementing some new regulations to contain the ongoing spread of COVID-19, which at press time, numbered 18. The new law included two main changes to the existing rules, mainly focusing on movement and reducing the hours of operation for some businesses. Convenience stores, food stores, supermarkets, meat shops (including butchers) can operate from 8AM to 4PM. Bakeries and tortilla factories can run from 5AM to 4PM, and fuel stations, including LPG suppliers and distributors, up to 7PM.
On Ambergris Caye, it appears that none of these businesses can operate past midday – in fact, by 11AM, most are closed. This has been the schedule since March 23rd, when the first case of COVID-19 was reported on the island, and a state of emergency, along with a 72-hour quarantine, was put in place. This was eventually upgraded to a 30-day quarantine two days later when a second case was identified on the island. Although Central Government issued a new set of regulations as part of a National State of Emergency on March 31st, The San Pedro Town Council issued its own version of regulations the same day, prohibiting the operation of delis, bars, construction, and fishing, until further notice.
Emergency Operations Center reasons for island regulations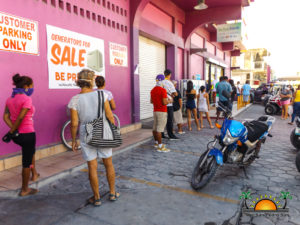 The reduced hours for grocery shopping remain at 7AM – 10AM, contrary to what is allowed in the rest of the country. Mayor Daniel Guerrero had gone on record (via local Reef TV) to ask islanders to abide by the island's regulations and wait until the first two positive cases of COVID-19 could be re-tested. He added that if by Monday, April 6th, there were no more cases on Ambergris Caye, the island rules would be re-visited. Later that week, the first two persons, patient one and two were re-tested, and their results still came back positive. As a result, the previous regulations continue until these patients infected with COVID-19 are once again tested. They were re-tested on Tuesday, April 14th, and island health authorities are hoping the test results come back negative. If that is the case, the current island regulations will be re-visited. During a previous interview, Guerrero said, "We are on an island, and we do not have a hospital…if things were to get worse, we do not have the resources…we are kind of prepared, but we have to be real."
Nationwide regulations that are being applied
As the 14-day quarantine continues, Ambergris Caye is enforcing the current curfew from 8PM to 4:59AM for adults and for children from 6PM to 5:59AM. Restaurants and other similar establishments can operate on a DELIVERY service only. On Sundays, there will be a complete shutdown of businesses, except for private security services and movement of essential workers. Movement for emergencies will be allowed as well.
Operations which cannot operate for the current 14 days' quarantine
These are some of the activities that are allegedly taking place on the island even though the new SI prohibits such operations. Construction is not allowed; however, some construction sites are reportedly active in some areas of the island.
The COVID-19 pandemic continues to make its presence in the country with a total of 18 confirmed cases and two deaths. As of this moment, over 600 persons have been screened nationwide, of which 611 tests have returned negative. Meanwhile, on Ambergris Caye, people are advised to continue practicing proper hygiene, social distancing, and staying home. If someone develops flu-like symptoms, they are asked to call 672-0911 for an evaluation and referral to the island's flu clinic located south of downtown San Pedro.
Follow The San Pedro Sun News on Twitter, become a fan on Facebook. Stay updated via RSS