San Pedro Town Council's office closure not related to COVID-19 exposure
Monday, August 10th, 2020
The offices of the San Pedro Town Council (SPTC) are closed during the 14-day lockdown implemented on the island, following an increase in COVID-19 cases. Mayor Daniel Guerrero explained that the reason for the closure has nothing to do with any positive cases within its administration, but to set an example to the island community of the importance to quarantine and follow the safety protocols established by the Ministry of Health.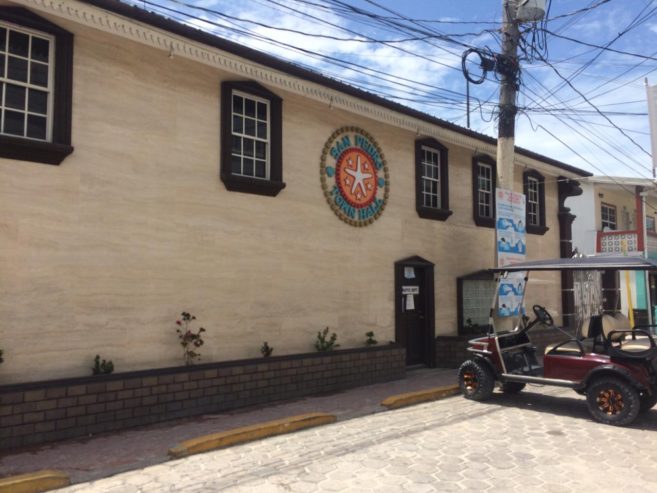 He asked islanders to continue using their masks properly when away from homes, practice social distancing, wash hands regularly, and only be on the streets when necessary (essential needs only). Guerrero said that as far as he knows, no staff from the SPTC has tested positive of COVID-19. According to him, some of his staff have been tested and whenever those results become available, and if they are positive, it will be made public knowledge. "We need to be very careful with this disease," said Guerrero. He added that the closure of their offices safeguards the health of their staff and the public that would visit them.
In the meantime, field workers in the Sanitation Department will remain on the routine garbage pick-ups throughout the town. The Traffic Department will also be on duty with some officers monitoring the traffic on the streets.
The SPTC looks forward to opening its offices after the 14-day quarantine and once again provide their services to the island residents. The quarantine officially began on Friday, August 7th.
Follow The San Pedro Sun News on Twitter, become a fan on Facebook. Stay updated via RSS