Lockdown lifted in Orange Walk villages; Ambergris Caye remains quarantined
Wednesday, August 26th, 2020
On Tuesday, August 25th, the Government of Belize made an amendment to the current State of Emergency (SEO) lifting the special lockdown for the villages of Guinea Grass, Santa Martha, and Shipyard in the Orange Walk District and excluding San Pedro Town, Ambergris Caye. These villages and San Pedro have been on a special lockdown since August 7th following an increase in Coronavirus. That lockdown, which is part of a national SOE, expires on September 3, 2020.
This amendment allegedly took place during yesterday's Cabinet meeting, days after residents in one of those villages, Guinea Grass have been protesting. The San Pedro Sun tried to reach out to Area Representative Honourable Manuel Heredia Jr., to find out about San Pedro's case, without any luck. Residents on the island are not happy with the decision made to continue keeping them under lockdown. They demand fairness, and some have even suggested opening the island internally, free of the restrictions that are hurting livelihoods.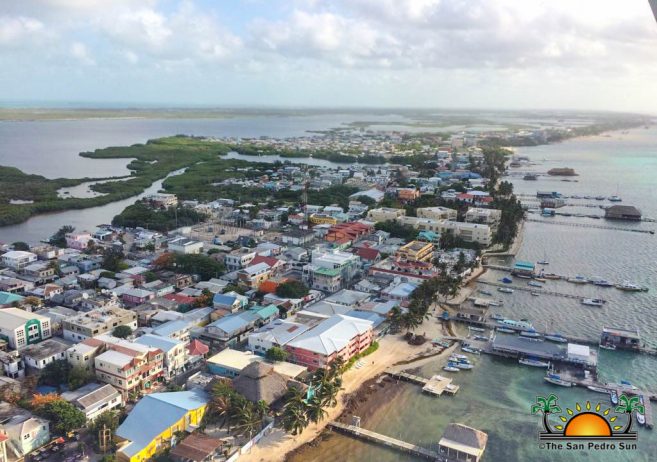 As of the latest report from the Ministry of Health, San Pedro has a total of 213 active COVID-19 cases, but the projection sees this number dwindling down in the coming days. Nonetheless, under the special quarantine, islanders continue to be subjected to the following regulations:
– Curfew is from 8PM to 5AM each day
– Children are not allowed to be in any public place after 6PM unless accompanied by a parent or responsible adult
– Construction work is not permitted
-Crowd limited to 10 persons
– No one is allowed to move in or out of the respective communities except for emergency reasons approved by minister of Health and National Security
The following businesses are allowed to open from 7am to 6pm
– Gas stations;
– Pharmacies;
– Supermarket, convenient store, markets and stores;
– Fuel and LGP depots
– Street vendors (take out only).
Meanwhile in the rest of country, which now applies to Guinea Grass, Santa Martha and Shipyard, the regulations are the following:
– Curfew is now from 9PM to 5AM of each day;
– No child must be in any public place or space after 6PM unless accompanied by a parent or responsible adult
– Restaurant are now closed for inside dining but can operate for take-out
– Street vending is now only permitted for take-out and they must do so from their yard or an open space
– Barber Shops and Spas are now open to appointments only
– The following businesses shall remain closed
– Gymnasium, bars, night clubs, discotheque, gaming house and casinos.
The following businesses shall operate on a 24 hours basis;
– Port operation, sugar, citrus and banana factories and oil production.
Across the country including the lockdown area, everyone is required to wear a mask covering their mouth and nose when in any public place. Establishment owners and bus operators are to ensure that anyone who comes on their premises or uses public transportation wears a mask. Also, everyone must exercise six feet of social distancing, even if you are in your yard at home. No social gatherings where persons are outsiders from the immediate household are permitted.
In the meantime, the public is reminded that the best remedy to combat this virus is to stay at home as much as possible and follow health protocols.
Follow The San Pedro Sun News on Twitter, become a fan on Facebook. Stay updated via RSS