COVID-19 Rapid Testing available at Mar del Tumbo flu clinic
Tuesday, September 29th, 2020
The Mar del Tumbo flu clinic south of downtown San Pedro is conducting what is formally known as rapid diagnostic tests to detect the viral proteins expressed by the COVID-19 virus. The rapid testing on the island is currently at a trial stage, and validation is done after comparing results with a PCR examination. In this trial phase, islanders with COVID-19 symptoms and those who have been in contact with a confirmed case are encouraged to visit the clinic to get their rapid test done.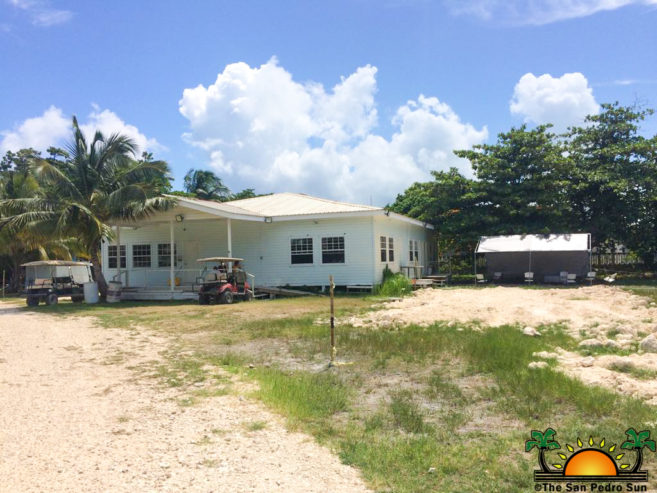 According to Lorna Perez, Surveillance Officer in the Ministry of Health, the timeframe from the time of registration to the moment of getting results is around 30 minutes. Perez said that samples are still sent to Belize City to validate the results via a PCR test. Perez explained that once it is confirmed that the rapid testing is working, a PCR test will no longer be needed. "So far, we have done it in Orange Walk, and it has yielded good results," said Perez. The rapid diagnostic tests are currently aimed at symptomatic patients and persons who have come in contact with COVID-19 patients. This rapid testing is expected to be tried in all the municipalities across the country. Perez said that after San Pedro, Belize City is next.
The Mar del Tumbo flu clinic was established in March when COVID-19 was first reported in Belize. The clinic was called San Pedro Care Center, equipped with an isolation unit, a flu clinic, a pharmacy, and a temporary isolation area. The temporary clinic is a joint community effort, which transformed an inactive property into an efficient medical facility. The building was refurbished and became a 30-bed ward facility distributed within five rooms.
Each room has its own entry/exit to the outside, through which the patient is brought by ambulance. After they feel better, they leave through the same doorway. Other amenities in the isolation unit include bathrooms, an ante-room/decontamination zone where medical personnel change into their protective gear. The facility also counts with a back-up generator and outside showers for medical staff to use before leaving the property. The outdoor staff shower rooms count with a wastewater treatment system as well.
The clinic opens from 8AM through 5PM on weekdays, and for any emergencies, calls can be made to the phone number 672-0911.
Follow The San Pedro Sun News on Twitter, become a fan on Facebook. Stay updated via RSS