Dr. Giovanni Solorzano takes the reins of the National AIDS Commission
Wednesday, February 10th, 2021
San Pedro's very own Dr. Giovanni Solorzano is the new Chairperson of the National AIDS Commission (NAC) and Country Coordinating Mechanism. The Office of the Prime Minister appointed Dr. Solorzano, replacing the previous Chairperson, Laura Tucker-Longsworth.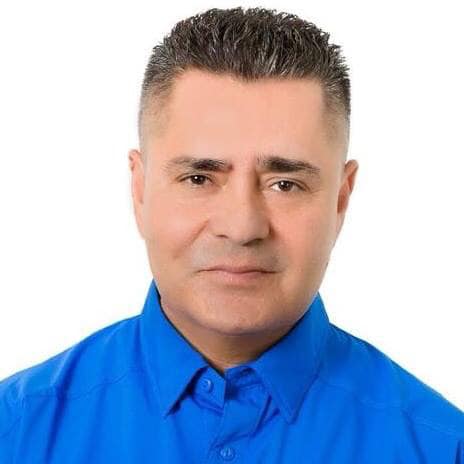 Dr. Solorzano shared with The San Pedro Sun that as a physician witnessing first-hand the needs of HIV patients, he will be able to lobby for global funds. The purpose will be to provide better health care, prevention, and education about the disease. "I feel humbled by the appointment of our Prime Minister and will continue to give my best to our people living not only with HIV, but Tuberculosis, STI, and viral hepatitis," said Dr. Solorzano. "My major accomplishment will be to get access to global funds to provide care to our Belizean people." According to Dr. Solorzano, the plan is to get approval for such funds before August of this year. He added that the benefit is for all Belizeans. The acquired funds/grants will focus on key affected populations as per the epidemiological profile, which describes the degree of an epidemic in a country.
A pioneer in the medical field
Dr. Solorzano came to the island for the first time as the Medical Officer under the Government of Belize, working alongside the late Dr. Otto Rodriguez at the then Lion's Clinic. He moved to the island officially in February of 1993, where he met and later married his wife, San Pedrana Gina Solorzano. In November 2012, he served at the Dr. Otto Rodriguez San Pedro Polyclinic II in the clinical coordinator/medical director's capacity.
With decades of working in the medical field, Dr. Solorzano is known in San Pedro Town for his services at his private facility San Carlos Medical Clinic, on Pescador Drive. The island doctor has also worked with the Pan American Health Organization as a Maternal and Family Child Health consultant and was the Deputy Director of Health Services at the Karl Heusner Memorial Hospital in Belize City.
The San Pedro Sun joins the NAC/CCM in welcoming the appointment of Dr. Solorzano and wishes him the best in his new role to improve Belize's response to HIV/AIDS and Tuberculosis.
Follow The San Pedro Sun News on Twitter, become a fan on Facebook. Stay updated via RSS