Letter to the Editor: Saga Humane Society
Sunday, November 10th, 2013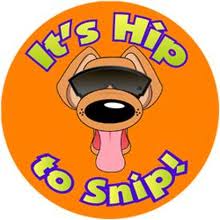 Dear Editor,
The Saga Humane Society would like to give our sincerest gratitude to everyone who helped in first of our October SNIP-a-thon clinics with Helping Paws Across Borders Oct.7-12. They were an international team of Veterinarians and Vet Tech's who held Operation SNIP clinics at Saga Clinic, DFC and Caye Caulker. Helping Paws completed over 150 FREE spay/neuters and 200 vaccinations for our communities. The animals were sterilized, treated for internal and external parasites and vaccinated against disease. All items and services were donated to Saga HS and Helping Paws (USA NGO) by individuals to benefit San Pedro. San Pedro gains economically by having these visiting Veterinary teams. By sterilizing their pets, the community will become invested in the steps needed to control over population of domestic animals in San Pedro.
We appreciate these dedicated caring professionals for coming to assist the animals of Belize. Helping Paws worked with always changing conditions from a power outage, rain during our MASH clinic and even helped round up some strays. They even got a chance to help assist in an operation on Lucky a loggerhead turtle brought to Saga HS by Ambergris Caye Marine Turtle Program. Lucky had lost her back flipper to a shark bite. She was patched up and is now in recovery at the Hol Chan Marine Office. To continue the wildlife theme they stitched up a Wish Willie who had been attacked by a dog. We cannot say Thank You enough to these compassionate professionals.
Angie Cherry, Founder; Jennifer Cherry Scott , Co-Founder; Dr. Tom Parker; Dr. Adena Robertson; Dr. Cris Muldonado; Dr. Chante Wildgoose; Dr. Daniel Levenson; Jill Levenson; Nina Parker; Davis Davidson; Pat Anderson; Stephanie Gharst; Monica Watson; Mathew Wildgoose.
A special Thank you to Mrs. Adaly Ayuso, for hosting our team during a MASH clinic in DFC at her residence. This was a tremendous help in bringing the medical teams to be closer to the animals and save the time and expense of transportation to the Saga HS clinic. We appreciate your generosity of spirit and commitment to your community.
We would like to give our Thanks to our local business community who helped sponsor this event and helped make these clinics such a success. It is with their support and donations that enable us to provide these services to our community. Please support those businesses that support their community.
San Pedro Town Council, Exotic Caye, Casa Amarillo, Ultimate Golf Carts, Carts Belize, Moncho's, Caribeña Enterprises, Bowen and Bowen, Ak'Bol, Fido's, Coral Beach Realty, SuperBuy, Gecko Graphics.
Our staff, board and local volunteers were truly the best. They worked hard, helped immensely and we are lucky to have such dedicated supporters. It's through perseverance like theirs that we are able to help our island animals. Thank you.
Dr. Orlando Baptist, Ingrid Lima, Noemi Castro, Omar Alavarez, Lacey Salinas, Gonzalo Salinas, Cindy Frith, Jacqueline Cervoni, Carolina Zapata, Marlon Calderon, Lori & Jim Prediger, Ashley Goehmann, Anna Hanna, Iliana Paj, Rosa La Rosa.
The goal of Operation SNIP is to sterilize 75% of the island animals in 3-5 years. This will STABILIZE the pet population. In doing so, virtually NO PETS will be strays, wandering and breeding freely. No animals will be born that will not have Forever homes. Saga HS has pledged to raise money or bring visiting Veterinary teams to offer low cost or free spay/neuter, with a goal of 1,000 animals per year during this project. Contact us if you can donate your time or services to the worthily cause.
/s/
Saga Humane Society, Helping Paws Across Borders KNOWS It's Hip to SNIP!
Follow The San Pedro Sun News on Twitter, become a fan on Facebook. Stay updated via RSS