Fisheries Officer Roberto Carballo transferred to Belize City
Friday, November 28th, 2014
There has been no disciplinary action against Belize Fisheries Officer Roberto Carballo by neither the Police nor Fisheries Departments. This is despite accusations in a letter dated October 16th, in which the Police Department expressed serious security concerns as it relates to Bacalar Chico Marine Reserve. The serious allegations were made to the Fisheries Department and the Ministry of National Security.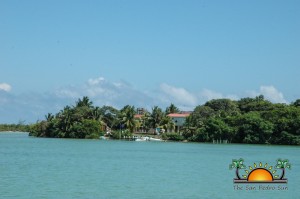 In that letter, which was leaked to the press, claims that Carballo had confessed to rogue-like behavior. The Police claimed that Carballo had confessed to being connected with people involved in illicit drug activity which posses a security concern at the Fisheries Department facility at the marine reserve. Once the issue was highlighted in the media, the Fisheries Department immediately transferred Carballo from Bacalar Chico Marine Reserve to their headquarters in Belize City.
According to a fisheries officer at the Belize Fisheries Department, a formal letter was sent to the Commissioner of Police requesting for the Police Department to conduct further investigations against the Fisheries Officer in question. According to the Fisheries Department official, while the allegations were made, there is no legal ground to discipline the officer in question. The Belize Fisheries Department still moved ahead and transferred the officer, given the nature of the accusation.
According to Retired Colonel George Lovell, Chief Executive Office in the Ministry of National Security, the matter should have been dealt with administratively. "It is clear to me that the Police do not have sufficient evidence to criminally charge the individual and because there is not sufficient evidence in relation to the alleged claim of him being involved, and based on the confession, the Police believe that the decision should be dealt with internally and administratively."
Carballo was attached at Bacalar Chico Marine Reserve on northern Ambergris Caye. The reserve, the northernmost reserve in Belize, runs along the Belize-Mexico border.
Follow The San Pedro Sun News on Twitter, become a fan on Facebook. Stay updated via RSS