Government of Belize and United Nations sign United Nations Development Assistance Framework
Thursday, April 26th, 2012
Government of Belize and United Nations sign United Nations Development Assistance Framework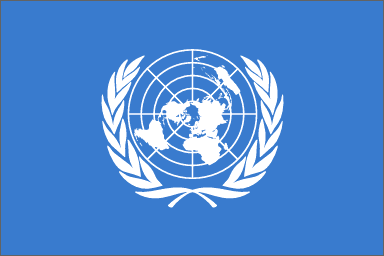 The II United Nations Development Assistance Framework (UNDAF) was signed by Hon. Wilfred Elrington, Belize's Attorney General and Minister of Foreign Affairs and United Nations (UN) Resident Coordinator in Belize, Mr. Roberto Valent, at a brief ceremony in Belize City.
The United Nations Development Assistance Framework (UNDAF) 2013-2016 was developed through a consultative and collaborative effort of the United Nations System (UNS) in Belize, Government of Belize (GoB) institutions, Civil Society and Development Partners. The Belize UNDAF constitutes the framework of reference for the collaborative actions of the entire UN system in Belize and is anchored to the National Development vision and priorities of the Government of Belize as outlined in Horizon 2030, as well as in other national sector plans, policies and strategies.
The development of the UNDAF was guided by the Common Country Assessment (CCA), a comprehensive analysis, which should be read in conjunction with the UNDAF. The analysis was premised on a human rights framework that places the achievement of equity in development at the forefront of the UNDAF strategy. The CCA and UNDAF are the result of extensive and meaningful consultations and engagement between a variety of development partners and stakeholders, with a special focus on actively engaging the Government, Civil Society, international partners and UN Resident and Non-resident Agencies.
By signing the UNDAF, the United Nations System (UNS) in Belize reiterates its commitment to support the People and Government of Belize in the efforts to realize their long term development goals as expressed in Horizon 2030. This vision supports the realization of the Millennium Development Goals (MDGs) and represents a clear and shared roadmap towards the attainment of human sustainable development for the people of Belize.
The UNDAF priority areas of engagement will be implemented by the UN participating organizations, both resident and non-resident, working together with national and international development partners, including government, civil society and private sector that will guide the development assistance activities of the UNS in Belize from 2013 to 2016.
The Government of Belize commits to provide national leadership in support of the UNDAF and participate in periodic programme reviews and planning related to the UNDAF to ensure that UN support remains relevant to Belize's national development priorities and are aligned to addressing human development, human rights and equity. The Government further commits to support and establish national and sub-national coordination structures in order to ensure the effectiveness and efficiency of the UNS assistance to Belize. It also commits to support and participate in the monitoring and evaluation structures for the implementation and achievement of the UNDAF outcomes.
__________________
ENDS
Ministry of Foreign Affairs
United Nations System
Follow The San Pedro Sun News on Twitter, become a fan on Facebook. Stay updated via RSS