PM Barrow updates the nation on COVID-19; calls out San Pedro Town Authorities
Thursday, April 30th, 2020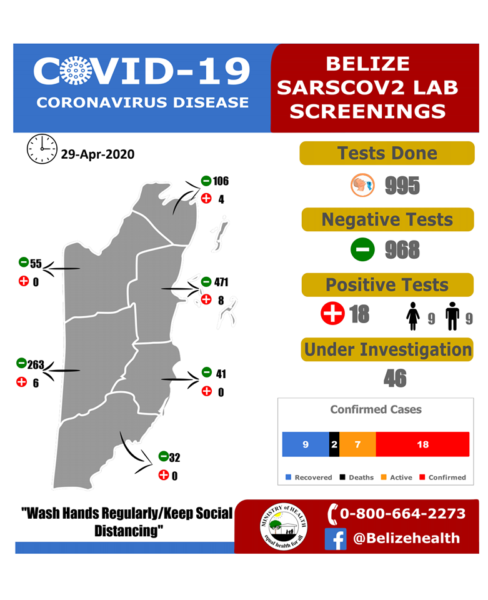 After registering 17 consecutive days without a case of COVID-19, Belize Prime Minister Right Honourable Dean Barrow updated the nation on Thursday, April 30th, announcing a further relaxation on the level of restrictions to hopefully kick-start the local economy. These new measures will be part of the new proclamation of the State of Emergency starting on Friday, May 1st for two months. Barrow opened his address stating that Belize is turning a corner after achieving a milestone in the campaign against COVID-19, however he made it clear that the country is still under the threat of the virus and Belizeans should continue exercising the necessary precautions to avoid any potential infections. The prime minister also touched on the issue with San Pedro Town drafting its own regulations for the benefit of all islanders.
Barrow said that the new proclamation of the State of Emergency's extension will feature a substantial easing in regulations. The loosening up on these new restrictions was a joint agreement between the National Oversight Committee and Cabinet.
Internal business and economic activity
According to PM Barrow, following the Labour Day Holiday, Government Departments and Statutory Bodies will reopen on Monday, May 4th. Establishments in the private sector such as law firms, accountants, and call centers will also be allowed to open, especially for training purposes. Some of these businesses can even open from Saturday, May 2nd if they see the need to do so. Under the new proclamation, hotels, and villas will be allowed to operate, but can only cater to local clientele. If they have restaurants, they will be allowed to only provide room service and customers will not be permitted to use pools or wander aimlessly. This is being considered mainly for business personnel needing to travel to other parts of the country and overnighting.
The local manufacturing sector will also get a break, as carpenters, electricians, building contractors, plumbers and retail and wholesalers can now operate. Beauty salons and barber shops can now open, but on an appointment basis and only tending to one customer at a time. In the case of some beauty salons with spas, these are not allowed to open.
"The relaxation is not a free-for-all business activity; all economic operations are subject to the social distancing requirements," Barrow said. He added that no public establishment shall allow any persons inside without a mask, and managers and staff should also wear one.
Barrow warned of a possible second wave of COVID-19 and during these two months of extended State of Emergency, the government will try to ramp up its defenses. "Key to that is constant testing," said Barrow. If a second round of cases hit the nation, the prime minister said that the country will go back to square one and more stringent and draconian regulations will once again be implemented.
Penalties for those crossing illegally in the nation
Anyone caught sneaking back into the country across the borders will be penalized with immediate jail time. This is regarding particular cases of persons crossing illegally from the Mexican State of Quintana Roo, where cases have skyrocketed. An immediate three-month imprisonment will be implemented for first offenders. If the person is caught a second time, they will be imprisoned for a year.
When is the tourism industry expected to open?
The prime minister announced that they are waiting for the internationally certified rapid tests, which will help in increasing the testing capacity of the nation, enabling it to effectively test visitors in order to open the tourism industry.
Prime Minister addresses San Pedro Town's COVID-19 regulations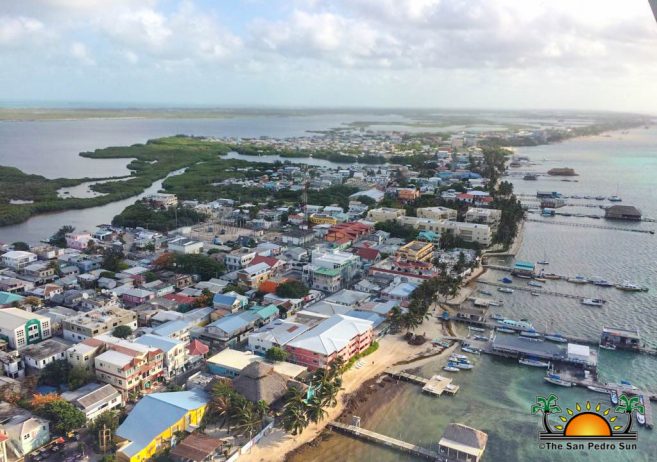 The San Pedro Town Council (SPTC) and Area Representative Honourable Manuel Heredia Jr., were called out by Prime Minister Barrow regarding the issuing of their own set of regulations. This move was considered absolutely improper. Barrow said that he was provided with the set of regulations prepared by Heredia, SPTC and the island's Emergency Operation Center.
Barrow added that he had warned island authorities to cease and desist. If they fail to do so, he will instruct the proper authorities to apply the law. He acknowledged that these measures were done in good faith, but they cannot differ from the National State of Emergency and cannot be allowed to be implemented.
The official regulations can be found HERE.
Follow The San Pedro Sun News on Twitter, become a fan on Facebook. Stay updated via RSS