Kamala Harris, first female Vice President of the USA, and President Joe Biden sworn in
Wednesday, January 20th, 2021
First, it was Barack Obama making history in 2008 as the first African American president. 13 years later, 56-year-old Kamala Harris made history on Wednesday, January 20, 2021, as the first female, Black/Asian-American as Vice President. Her running mate, 78-year-old Joseph Biden, took the oath of office and was sworn in as the 46th president of the United States of America.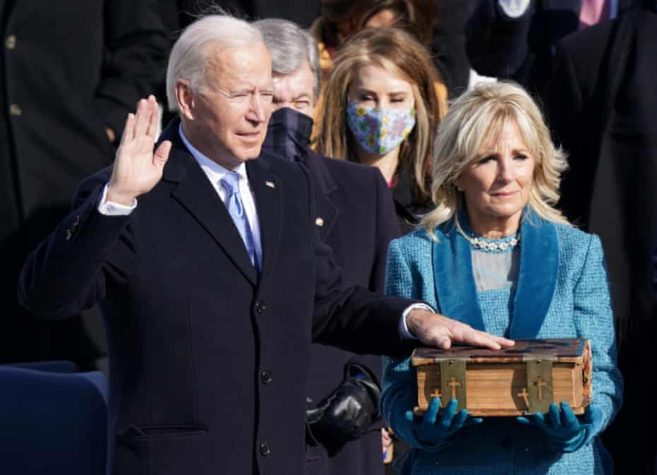 Harris is of Indian-Jamaican heritage and had initially run for the Democratic nomination for president, but Biden won that race. When Biden was selected to run for president on behalf of the Democrats, he chose Harris as his running mate. After the elections on November 3, 2020, Biden and Harris were declared winners. Former President Donald Trump of the Republican Party disputed the results. After failing to overturn the results in court, he admitted his term was ending but never formally conceded the election loss.
On January 6, 2021, the validation of the election's results was disrupted after a violent mob stormed into the U.S. Capitol. The certification session was interrupted for a few hours, but Biden and Harris were officially declared winners of the presidency for the Democratic Party by the end of the day.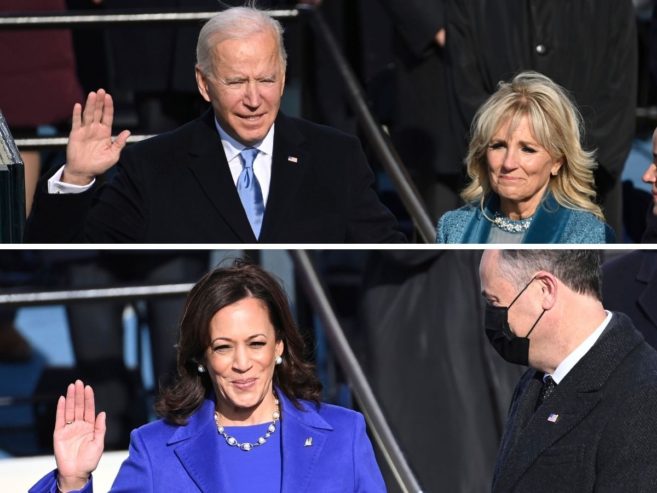 After a tumultuous transition, the presidential inauguration took place as per tradition as the U.S. Capitol. Before Harris took the oath, she paid tribute to all women that came before her. "I stand on their shoulders," she said. Biden was sworn in next promising to seek unity. "This is America's day, this is democracy's day," Biden said in his opening inaugural speech. Outgoing President Trump did not attend the ceremony. He left the White House early in the day for Florida to his Mar-a-Lago residence.
A closer look at Vice President Kamala Harris
Harris was born in Oakland, California to immigrant parents, Indian-born mother, and Jamaican-born father. She studied at Howard University, describing her time as the most formative of her life. After Howard, she went to earn a law degree at the University of California, Hastings, and started working in the Alameda County District Attorney's Office.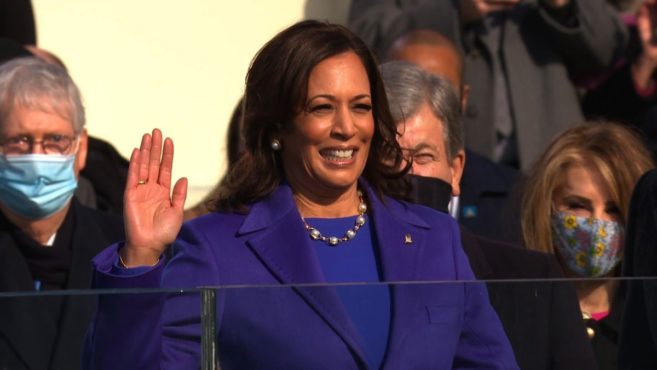 Throughout her career, Harris held the post of district attorney for San Francisco, California, in 2003. Another milestone in her life was when she was elected the first female to serve as California's attorney general. Several years later, she became California's junior U.S. Senator in 2017, becoming the second black woman ever elected to the U.S. Senate. Two years later, she launched her candidacy for President in Oakland, California, before a crowd of more than 20,000. Harris dropped out of the presidential race in December 2019. Although she often attacked Biden during her bid to represent the Democratic Party as their presidential candidate, Biden chose her as his second mate describing her as one of the country's finest public servants.
The U.S. Embassy in Belize observed the inauguration and highlighted the first woman's historic election to serve as Vice President- Kamala Harris. The public was not allowed to participate in the ceremony due to health precautions but was attended by several former presidents and vice presidents of the United States, including Barack Obama, George W. Bush, Bill Clinton, Mike Pence, along with respective first ladies Michelle Obama, Laura Bush, and Hillary Clinton, among other former and current elected officials.
After the inauguration, President Biden and Vice President Harris attended a military parade. They then participated in other pre-arranged activities, like a wreath-laying ceremony at the Arlington National Cemetery. Afterward, President Biden was escorted to the White House, his official residence and place of work.
Follow The San Pedro Sun News on Twitter, become a fan on Facebook. Stay updated via RSS