Daland Jones wins Gold for Belize
Wednesday, September 10th, 2014
Belizean athlete Daland Jones nabbed Belize a gold medal at the North, Central American and Caribbean World Athletics (NCCWMA) Championship. Jones, Philip Andrewin and Lawrence Craig travelled to San Jose, Costa Rica to represent Belize in the tournament that took place from Thursday, August 21st to Sunday, August 24th. The Belizean athletes competed alongside 608 veteran athletes from Argentina, Brazil, Canada, Colombia, Costa Rica, El Salvador, Guatemala, Guyana, Honduras, India, Jamaica, Japan, Mexico, Netherlands, Nicaragua, Panama, Paraguay, Peru, Puerto Rico, Trinidad and Tobago, United States of America and Venezuela.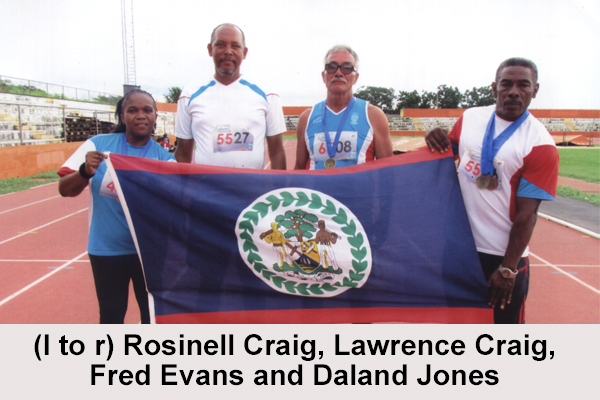 Jones, Andrewin and Craig, veteran track and fielders, participated in several events. Belize took part in 11 sport disciplines. Jones took gold in the Shot Put with a 10.44 meter throw. Second place went to Jerry Ropelato (USA, 10.36m), third place to James Bristol (Trinidad & Tobago, 10.34m), and fourth place went to Belizean Lawrence Craig (9.05m). Jones also managed to place 6th in Javelin Throw (50-59 age range) and 5th in Discus Throw (55-59 age range). "When a group of mostly Costa Rican fans saw the chart with Belize leading in the Shot Put, they began cheering for Belize. They were chanting 'Be-lice! Be-lice!' and when the second place American made his final throw, and they saw I had won; they erupted in an even louder chant and celebration for Belize. It was an awesome feeling, seeing the Belize flag above all others and I was emotional and humbled to be able to win the Gold for my country," said Jones during a media interview.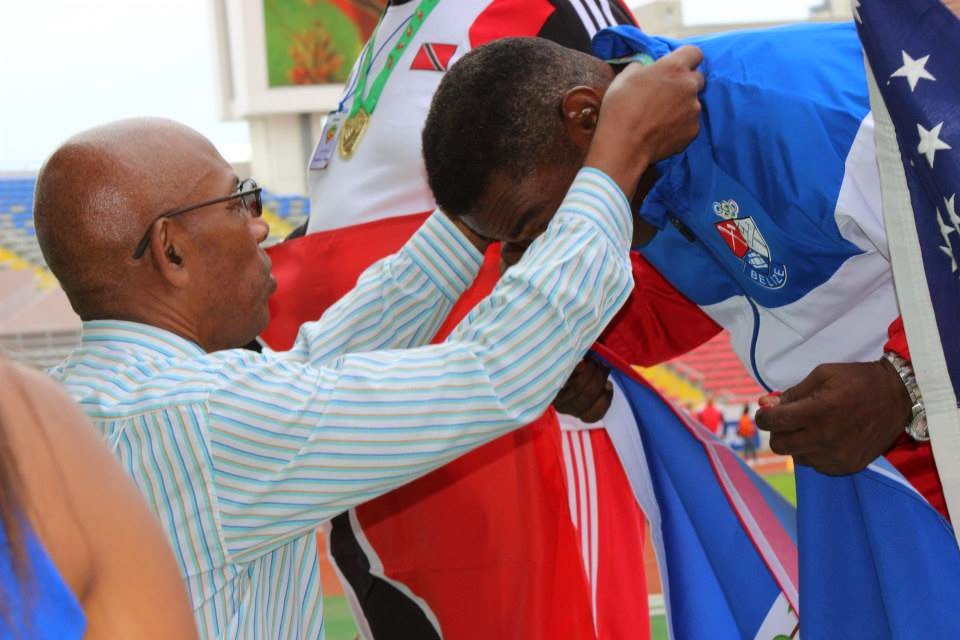 Craig also managed to place in the tournament, taking 3rd in Triple Jump (65-69 age range) and 5th in High Jump (55-59). Andrewin placed 4th in High Jump, 4th in the 100 Meter Dash, 6th in the 200 Meter Dash, , 3rd in Long Jump and 6th in Shot Put, all in the 65-69 age range.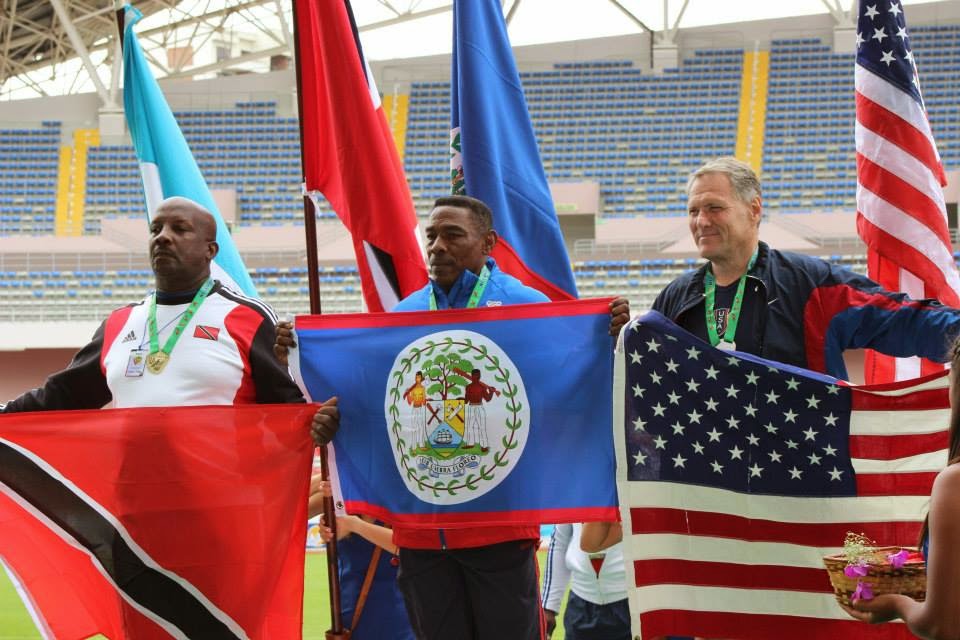 Jones gold medal has qualified him to participate in the world Championships in Leon, Fance which will be held in August of 2015.
Congratulations to all three athletes and best of luck to Jones in his upcoming competition.
Follow The San Pedro Sun News on Twitter, become a fan on Facebook. Stay updated via RSS