Caye Notes
Monday, July 20th, 2015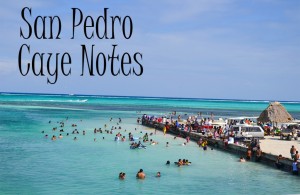 San Pedro to develop Under 15 Team
All male and female footballers under the age of 15 are being called to try out for the San Pedro Under 15 team. Councilor Hector "Tito" Alamilla, in collaboration with island football coordinator, Ernildo Jones are spearheading the development of football teams to compete in both the National Male and Female Under 15 Football Tournament. Those who try out will be trained and prepared to represent San Pedro in the tournament. During the National tournament, star players of each participating team will be selected to form the Belize National Male or Female Under 15 Football Team and have the honor of representing the country in international and regional matches. Those interested in becoming part of the team are to contact Jones at 662-6936 or Alamilla at 623-0722.
SSBA Basketball Tournament
The San Ignacio and Santa Elena Basketball Association (SSBA) will be hosting its annual basketball tournament, starting on Friday, August 21st. The tournament will be held at Falcon Field in San Ignacio Town. The five categories are Under 23, Under 19, Seniors, Over 35 and Females. Interested persons can contact Elvis "Tigre" Usher at 605-3390 to register a team or you can send us a message on Facebook, on our San Ignacio and Santa Elena Basketball Association page or send an e-mail to [email protected] Registration fee for the Senior, Females and Over-35 teams is $300 and registration for the Under 23 and U19 teams is $200. Senior teams are allowed to have 3 players who participated in the last two NEBL seasons. All other divisions are only allowed 2 players who participated in the last two NEBL seasons. A player can only play in one division.
The Belize Basketball Federation tryouts
The Belize Basketball Federation (BBF) is calling all interested male basketball players under the age of 14 from across the country to attend a two-week practice session from Tuesday, July 14th to Friday, July 17th. The practice session is to determine the players that will be forming the Male Under 14 National Team to participate in International Basketball Federation's (FIBA) Central American Basketball Confederation (COCABA) Tournament. The tournament will be hosted in Merida, Mexico from August 12 – 16, 2015. Practice sessions are happening daily starting at 4PM at the Belize Elementary School in Belize City. Contact Matthew Smiling at 600-4480 for any additional details.
Splash Summer Camp
The San Pedro Sports Committee is inviting all boys and girls between the ages of 6 and 15 to participate in a camp to learn the basic techniques for swimming. Registration is free and waiver forms can be picked up at the San Pedro Town Council. Swimming equipment, water and fruit snacks will be provided.
The camp commences on Monday, August 3rd from 8:30AM to 11:30AM at the Boca del Rio Park and will be held every Monday and Thursday in the month of August. For more information, contact Kent "Bob" Gabourel at 604-9013 or Councilor Hector "Tito" Alamilla at 623-0722. The camp is being hosted by the San Pedro Triathlon Team and sponsored by the Government of Belize and the San Pedro Town Council.
Follow The San Pedro Sun News on Twitter, become a fan on Facebook. Stay updated via RSS