Kids and Youth Jujutsu Tournament held in San Pedro Town
Friday, October 18th, 2019
For the first time, a fun and educational kids and youth Jujutsu Tournament was held in San Pedro Town on Saturday, October 12th. The Angel Nuñez Auditorium was the venue where island youngsters showcased their Jujutsu techniques and skills.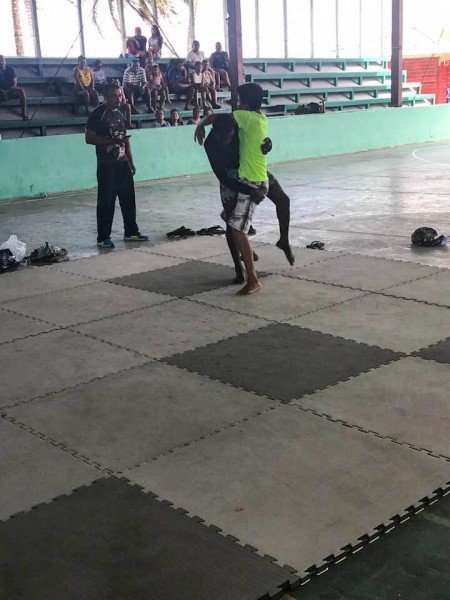 The tournament kicked off at 1PM with kid's category fights. The first fight saw Hector Alamilla Jr going against Liam Betancourt. It was intense with both youngsters giving their best, but in the end, the result was a tie. The second fight featured Jeffery and Nicholas Sansores and ended in a tie. It was another tie in the last fight in that category, which once again featured Jeffery going against Angel.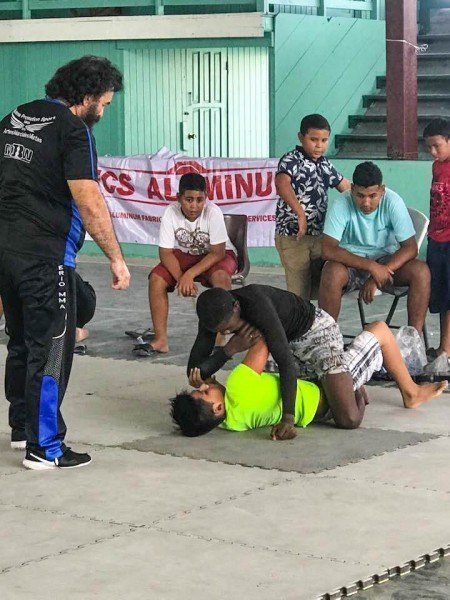 After that, the youth division took to the mats. The first fight featured Samuel Tec facing Thomas Young, with Tec emerging victorious. The second fight saw Sam Bowden winning over Giovanni Yu, and the last, in the youth category, saw Joel Sosa defeating Mark Cal.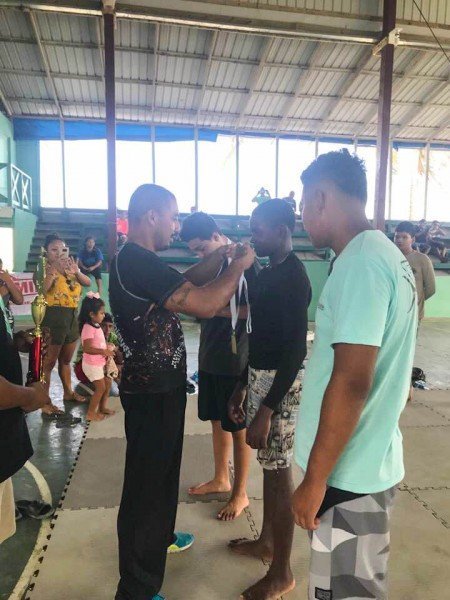 The last fights of the day featured the group matches, which saw the participation of three teams. The Smiths took first place, Giants placed second, and Tap-out settled for third place.
The organizer of the tournament, Martin Dawson from Dawson's Pit Fighters, told The San Pedro Sun that the primary objective of the tournament was for the island youngsters to develop a passion for this sport and gain experience in how it is to compete as well as have fun. He added that they hope to have another one early next year.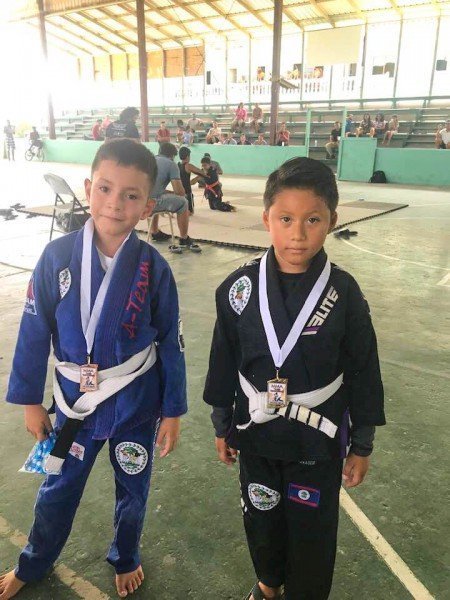 Jujutsu, also known as jujitsu or jiu-jitsu, is a Japanese martial art and a method of close combat for defeating an opponent in which one uses either a short weapon or none. Here on Ambergris Caye, this sport, along with Mix Martial Arts, has increased popularity among islanders with various tournaments. After that, throughout the year. Organizers of the Kids and Youth Jujutsu Tournament would like to thank everyone that participated and make it a success. They hope to make the next tournament bigger and better.
Follow The San Pedro Sun News on Twitter, become a fan on Facebook. Stay updated via RSS