16th Belikin La Ruta Maya River Challenge…the coverage starts!
Thursday, March 6th, 2014
The final preparations are being put in place for the 16th edition of the annual Belikin La Ruta Maya River Challenge which is scheduled to kick off in mere hours. The four-day event will see paddlers make their way through from the foot of the Hawkesworth Bridge on the Macal River in the twin Towns of Santa Elena/Cayo to Belize City along the Belize River.
The 180-mile race is set to kick off at 7:00AM on Friday March 7th and end on Monday March 10th, consists of four legs. During the first leg of the challenge the participants will make a 46-miles journey to Banana Bank Lodge outside of Belmopan. On the second day of the race, the paddlers will continue from Banana Bank Lodge to Double Head Cabbage Village on the Belize River for a total of 60 miles. Day three sees the contingency make their way 36 miles along the Belize River resting in Burrell Boom, and on the final day, the paddlers will go downstream the Belize River for 25 miles ending in Belize City.
Brief History of the Race (Taken from the Ruta Maya website)
Conceptualised by Richard Harrison of Big-H Enterprises for the purpose of launching Vida brand purified water, La Ruta Maya Belize River Challenge made its debut on March 9, 1998. It was seen as an opportunity to bring many partners with similar interests together to build an event that could allow for promotional themes of 'natural products' identified with sports, endurance, nutrition, and well being. The underlying concept is one of a team of businesses and organisations interested in the environment/ecology, history/culture and the tourism potential which the Belize Old River offers as one of the great natural resources of Belize.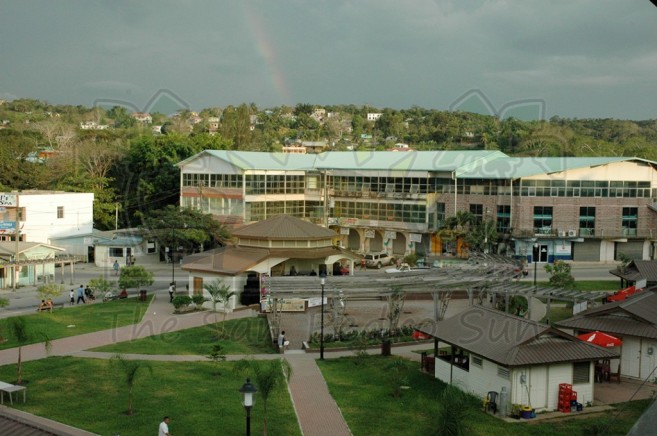 Top Notch Coverage
The San Pedro Sun's Senior Reporter Jorge Aldana has teamed up with a group of dynamic journalism experts from around the region at CAN Belize Network for the full coverage of the race. Join us as we provide regular updates, videos and pictures from various points along the race from start to finish.
Follow The San Pedro Sun News on Twitter, become a fan on Facebook. Stay updated via RSS