Fishing expedition off Ambergris Caye turns tragic; 1 man still missing
Tuesday, October 14th, 2014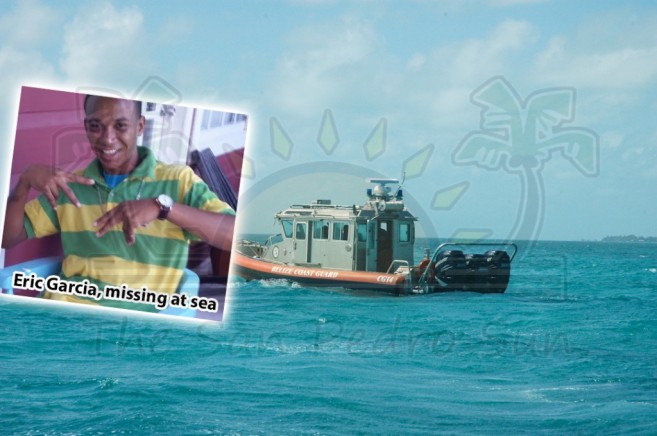 The family of 21 year old Eric "Bird" Garcia is devastated after a fishing expedition turned tragic over the holiday weekend. Garcia was along with two others on board a canoe when it flipped at sea sometime around midday on Monday October 13th in the Tres Cocos Channel off Ambergris Caye. Two of three were rescued alive, but Garcia is still missing and presumed drowned. Since then a search and rescue operation has been in place, and includes the Belize Coast Guard and local divers from San Pedro Town.
According to Coast Guard Official David Ayala, the Patrol Commander at the Northern Operation Base on Ambergris Caye, they received a call from police sometime around 1PM on the day of the incident. Authorities said that one of the three young men had a phone and placed the distress call to the police, who later passed on the information to the Coast Guard officials. "We received a call from San Pedro Police indicating that a flipped canoe was in the area of Tres Cocos. Immediately the search and rescue team departed from our location and made our way to the area. Upon reaching we commenced our search effort, but unfortunately nothing was found in the immediate area that we were directed to. We started searching along the reef and like 45 minutes later we came in contact with a small skiff that was in the area and we were informed that one person was recovered." That person was 25 year old Jamal Martinez, a resident of San Pedro Town.
Ayala stated that he was informed that Martinez was along with Garcia and 28 year old Joseph Hernandez, and the three had drifted via the currents outside the reef. "We made our way outside the reef, and about 15 minutes later, we came in contact with one guy identified as Mr. Hernandez. He was grabbing on to a buoy outside the reef and we immediately recovered him and placed him onboard our vessel."
Authorities say that the three were snorkeling near the Tres Cocos Channel located less than a mile north –northwest of San Pedro Town. Two of three tried to get into the canoe when it flipped over with Garcia in it. Family members say however, that the three were out spear fishing. Martinez managed to hold on to the red canoe, but weather conditions: a combination of rough seas and swift current, pulled Garcia and Hernandez into the channel and across the reef.
According to authorities, Hernandez reported that he saw Garcia swimming behind him but lost sight of him inside the channel. "Unfortunately he (Garcia) was unable to swim and hold on to the buoy. He eventually went out of sight. We commenced searching for him in the area but unfortunately, to no avail." Ayala said that since then, the Coast Guard has been combing the area for over 24 hours.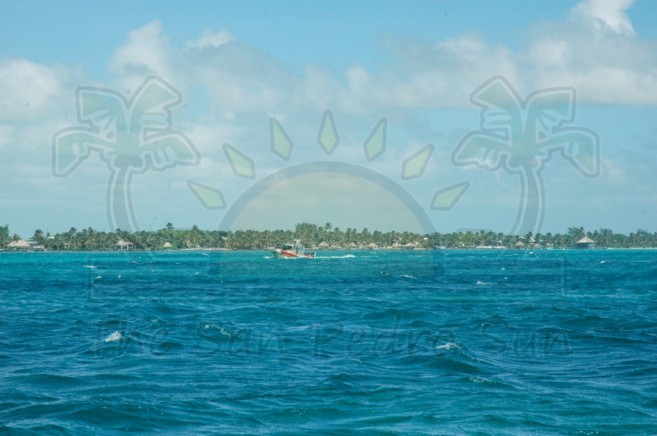 On Tuesday October 14th, five vessels along with about 30 volunteers joined the Belize Coast Guard and have been diving in the area where the canoe capsized. Divers have recovered a white shirt, dive mask and snorkeling gear believed to be that of Garcia. They also recovered a paddle from below the reef outside the Tres Cocos Channel.
According to Ayala, the weather conditions are not ideal, thus making the search operation more challenging. Search has been concentrated along and outside the reef from the Tres Cocos Area southwards to Hol Chan Marine Reserve. A total of five nautical miles along the reef has been searched and three nautical miles outside of the reef but search efforts have not been positive. "We don't want to speculate at this time what may have happened to Garcia, but we remain focused and concentrated in our search and rescue efforts," said Ayala.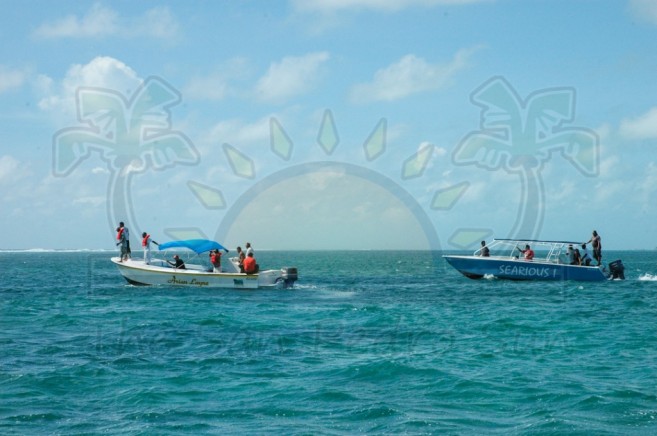 But while the Belize Coast Guard refused to speculate and is still treating Garcia as a missing person at sea, his uncle Horace Lawrence says that the family expectations are diminishing. "I know that one of my nephew's friends saw him fighting to get to the buoy but he was already too tired… He was asking for help and his friend was telling him to swim on his back… unfortunately his friend was afraid that Eric would pull him underwater. This is the first time I knew that he would be doing something like that… he is not a good swimmer. I know that out there he would not be able to handle those big waves," explained a devastated Lawrence. At this time, the family of Garcia believes that he has drowned.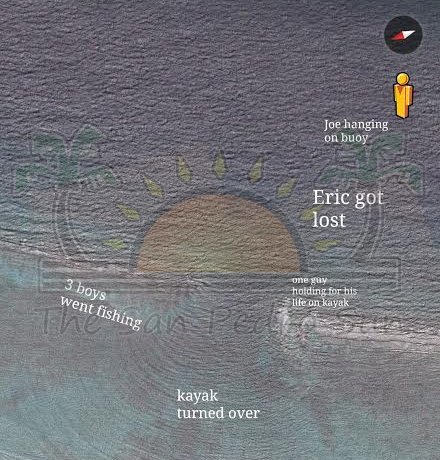 Authorities continue their investigation and the search for the missing Garcia has intensified.
Experienced local scuba divers, dive masters and instructors have been diving over 150 feet in depth, but at press time there has been no sign of Garcia.
On the day of the incident, sea conditions were rough and the Belize Meteorological Service had a small craft warning for the entire coastline of Belize.
Follow The San Pedro Sun News on Twitter, become a fan on Facebook. Stay updated via RSS