Belize Coast Guard continue their search for US Soldier missing at sea
Wednesday, April 30th, 2014
Authorities in Belize continue their search for an American soldier who is missing at sea off the coast of Ambergris Caye. The missing person is 29-year-old Wrangler Shane Leesman,US Army Ranger, originally from Austin Texas, USA. The search is being conducted by members of the Belize Coast Guard, Belize Defense Force and volunteer residents from San Pedro Town.

According to a preliminary police report, sometime around midday on Tuesday April 29th, Bradley Evans Josker, Corporal in the US Army, and his companion Wrangler Shane Leesman went out at sea onboard a small kayak when they flipped over near the reef. An American woman, who saw the incident unfold from the beach, reported the incident to the Belize Coast Guard later that day which triggered a search and rescue operation. Later that evening, at about 5PM, Josker and the kayak were found by Coast Guard Officials during the first phase of the search and rescue operation.
According to Josker, he and his friend went out for an "adventure" at the Belize Barrier Reef, in the Mexico Rocks area of Ambergris Caye onboard a small red kayak. About 10 meters from the reef, strong winds and high waves near the Mexico Rocks Channel, flipped the kayak over, sending the two experienced military personnel into the Caribbean Sea. While Josker declined commenting to the media, he told police that after the kayak flipped over, he received a blow to his head which disoriented him and he began swimming into deep water. Josker said that he noticed his companion holding on to the kayak but after a second wave hit them, Leesman and kayak went out of sight.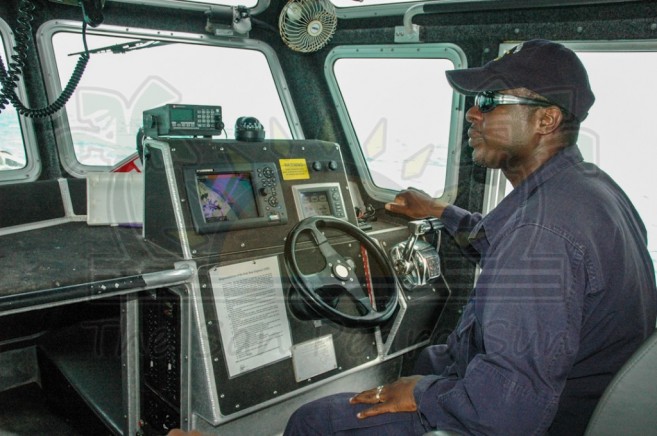 Leading the search and rescue operation is Belize Coast Guard Chief Kent Flores, who said that search and rescue efforts are going into day two and their operation has increased. "We continue to search. During the early stage of the search and rescue operation, we concentrated efforts in the direct area, however due to the weather conditions at sea, we have to increase the search area," said Flores.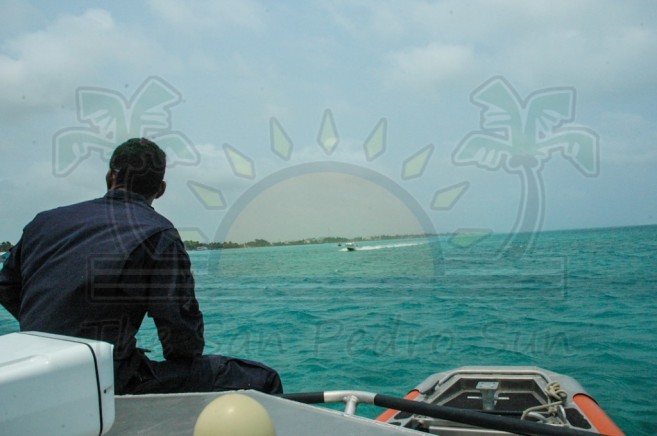 According to Belize Chief Meteorological Officer Dennis Gonguez, at the time of the incident, there was a small craft caution and kayaks should not have been venturing into open seas under those conditions. Waves outside the reef were estimated at over 15 feet and have been constant over the past 36 hours. In fact Gonguez said that wind speed has been at a constant 16 to 17 miles per hour with gusts of up to 27 miles, which poses serious challenges for search and rescue operations by water. "The chances of survival in these conditions are very unlikely for a normal person but because he is physically fit, it increases his chances of survival by a bit. In those open waters, he is facing very strong current and constant battering from the high waves," explained Gonguez. According to the meteorological officer, given the weather conditions, search efforts should be concentrated in a 10 miles radius from the point of where the incident occurred.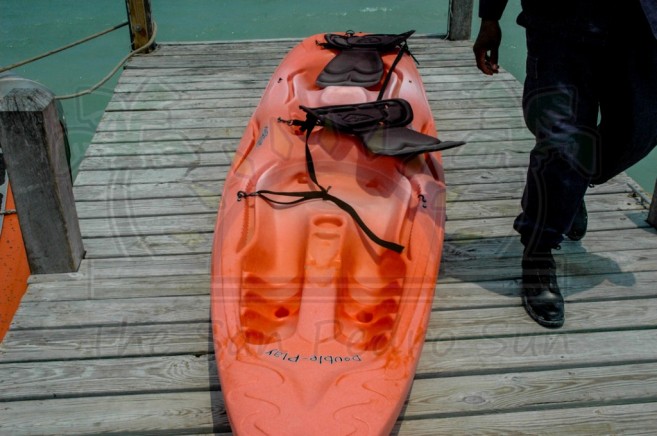 "One of the main challenges for us at this time is the sea conditions. The waves outside the reef are extremely high, which makes it harder for us. We continue to remain focused and hope for the best outcome. We are also being assisted by air by a Belize Defense Force Defender Aircraft, who is combing the area," said Flores.According to Chief Flores, information so far indicates that the two men went out at sea despite being warned, and in addition, were not wearing life jackets at the time of the incident.
Shane Leesman is of Caucasian descent, 5'8″ in height, weighs about 170 pounds is considered to be in fit physical condition. He has a sleeve tattoo on his arm and was last seen wearing only a pair of white swim shorts.He has served three tours in Afghanistan.
Josker and Leesman were on the island on a seven day vacation and were expected to leave to the US on Thursday May 1st.
Follow The San Pedro Sun News on Twitter, become a fan on Facebook. Stay updated via RSS