Wine De Vine hosts reading of "A Wager of Wills"
Friday, December 9th, 2016
Wine de Vine was the place to be for an evening of wine and literature. On Tuesday, December 6th, Samantha Alchin, author, was on hand at the wine store to present her novel, "A Wager of Wills". Alchin met with readers and fans, signing copies of her book and answering questions about the writing process.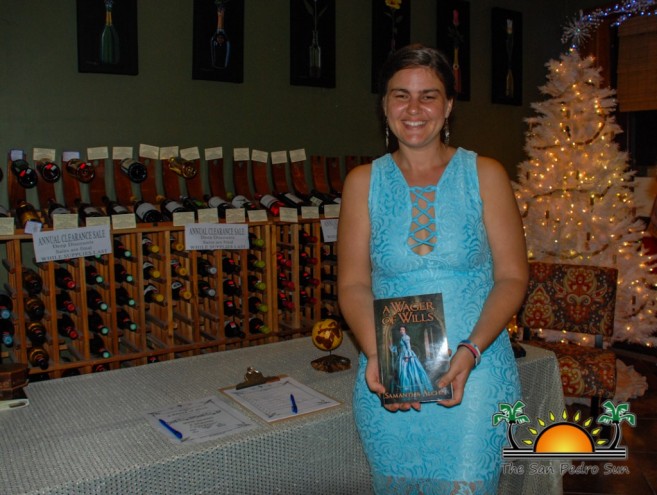 Alchin began writing the novel at the age of 16, finishing it three years later. She set it down for a while, only returning to the pages to edit. The final version was launched on September 29th, and is now available on Amazon.com – both in paperback and on Kindle, as well as Barnes & Noble, Nook and other literary sources. Lots of research, learning and unraveling the mystery of the times, as well as sheer imagination, went into Alchin's first published book.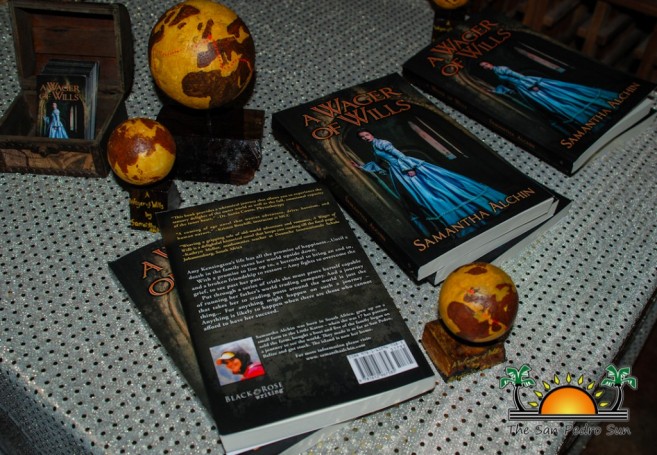 A Wager of Wills follows the adventures of Amy Kensignton, a young lady living in a time when men made the rules and women followed. Through a revision of her father's will, Amy is left in charge of the family business. Naturally, bondholders oppose this change, and Amy is suddenly found having to prove her worthiness by visiting trading posts around the world and reestablishing contracts, as well as starting a new trading post. The company's assets which are tied in with the estate will be liquidated and divided amongst the bondholders if she fails. With three years to prove herself, Amy is thrown into a life of mad, daring adventure and escapades…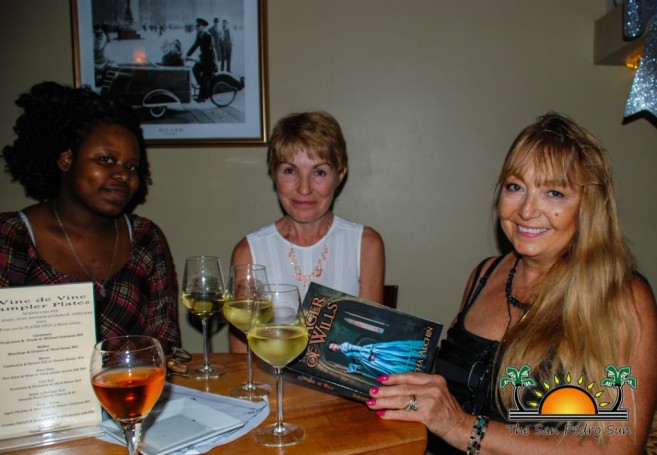 The author herself has had quite the adventurous life. Alchin grew up on a farm in Africa with an adventurous family. When it was time for a new adventure, she and her parents and siblings set sail aboard a 33-foot catamaran. As she describes it, "a chance meeting and a spark of romance and a year later, we are in Belize on the island of Ambergris Caye – and my sister is in her wedding dress, sailing to shore, walking down the dock and saying her vows beneath a palapa, surrounded by azure waters." The years pass by, and now Alchin herself has a new identity: a published author. She has many books on the brain, so look out for more of her fantastic pieces to come soon.
Another book signing/sale will be held on December 21st at the Belize Chocolate Company on Barrier Reef Drive. From 9AM – 11AM, you may purchase a book and have it signed by Alchin. If you wish to purchase the novel outside of the available means, you can also contact Samantha Alchin via email at [email protected] Congratulations Samantha! We wish you much success with your writing career!
Follow The San Pedro Sun News on Twitter, become a fan on Facebook. Stay updated via RSS