PM Barrow welcomes revocation of Commerce Bight Lease
Friday, August 16th, 2013
Press Release – Government Press Office – August 16, 2013 – Prime Minister Barrow has welcomed the decision of the Minister of Works and Transport, Hon. Rene Montero, to revoke the lease of Commerce Bight Port.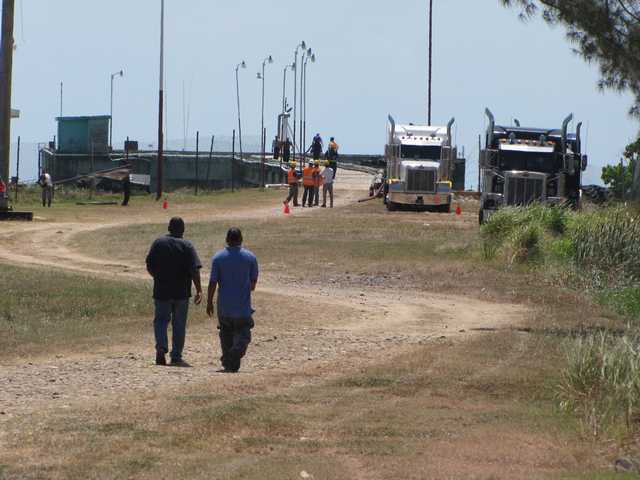 The Prime Minister says that the decadent state in which the Commerce Bight Port was found after being in private hands for over 11 years shows the ugly face of the misguided policy of unbridled privatisation pursued by the PUP Government when vital national assets were sold out for short-term gains.
The port privatisation exercise relentlessly followed by the previous Government has proved to be a dismal failure, says the Prime Minister. The so-called 'strategic investor', Port of Belize Ltd. Owned by businessman Luke Espat, to whom Port Loyola was sold and Commerce Bight Port leased in 2002, is now in receivership. All the grandiose development plans for the two Ports which were given as the reason for privatization are now no more than a dream.
Prime Minister says that this Government is left to pick up the pieces and salvage what it can from the monumental wreck left behind by the previous administration after their 10 years in office. But this Government, says the Prime Minister, will not be deterred by the challenges that may be encountered in the process and will not hesitate from taking decisive action, wherever necessary in the national interest.
End.
Follow The San Pedro Sun News on Twitter, become a fan on Facebook. Stay updated via RSS