Clive Myers is BTB's Acting Director of Marketing & Industry Relations
Monday, December 15th, 2014
Press Release – Belize Tourism Board – December 15, 2014 – The Belize Tourism Board (BTB) is pleased to announce that Mr. Clive Myers has been appointed to act in the position of "Director, Marketing and Industry Relations", as of Monday, December 15th, 2014.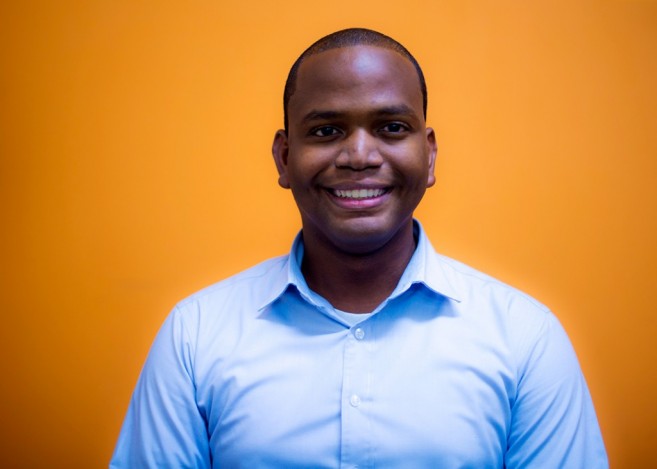 Up until his appointment, Clive served as the BTB's Destination Planning and Development Coordinator. During his tenure, he was instrumental in commissioning tourism strategies and economic impact studies for implementation as outlined in the National Sustainable Master Plan, as well as in the development and execution of the annual Village Arts Expo. Prior to that, he served as a Local Events and Press Officer at the BTB and as a Creative Arts Development Officer at the Institute of Creative Arts (ICA).
Clive holds a Master's Degree in Project Management from Drexel University Online. Complementing his academic achievements, he has received certification in the Urban Development Rejuvenation Project, Cultural Tourism Project and has received training in the Global Sustainable Tourism Plan for Destinations.
Director of Tourism, Mrs. Karen Bevans says that Clive's experience and knowledge make him a key addition to the executive team, "We are very excited to have Clive as the BTB's Director of Marketing & Industry Relations. I am confident that with his familiarity of the industry, coupled with his drive and passion for the development of tourism and Belize, we will build on our successes and continue to push our mandate forward."
Affirming those sentiments, Clive says, "I do sincerely anticipate in continuing the mission of the Belize Tourism Board in being a strategic partner in marketing the Belize Tourism Product. Belize has seen a significant growth in overnight and cruise arrivals over the past 3 years and as we move into 2015, the organization continues to thrust forward in growing Belize as a world class, premiere vacation destination, through continuous marketing of the tourism product and enhancing the visitor experience."
Clive's involvement in local initiatives and committees such as Youth Voices Belize, Operation Smile, The Next Miss Belize Project, Local Economic Development Project Advisory Committee (LEDPAC) and Belize Music Agency, has helped to hone his leadership skills and build key partnerships with the local community.
Clive will be acting as Director of Marketing and Industry Relations for a six months period, after which he may fully take on the position.
Follow The San Pedro Sun News on Twitter, become a fan on Facebook. Stay updated via RSS