Immer Perez loses court case against The Split Landowners
Saturday, February 14th, 2015
The Belize Supreme Court has ruled against Immer Perez in the land dispute of Emerald Point, better known as The Split in Caye Caulker Village. Perez, owner of Lazy Lizard Bar and Grill which was located on the Split, and lease-holder of the area, was in a legal battle against Emerald Point landowner, Dan Nichols. Perez has now been mandated to relocate within 20 days' time and his liquor license has been annulled.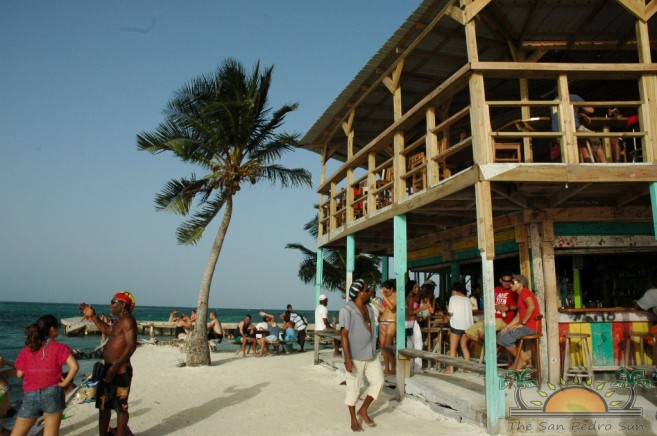 The dispute started back in August 2014 when Perez was presented with a 90-day notice that he must leave the premises on Emerald Point because it was sold. His lease stated that if the land was sold then the lease would terminate, but Perez found out that the land was never sold. The lease, which was valid up until May 31, 2018, was still legal and as such Perez refused to evacuate The Split. The problem escalated in November 2014 when he was forcefully and apparently illegally evicted along with all his belongings off the premises.
As such, Perez took the matter to court. While the case settled, Perez was allowed to continue operating his business, but on Monday, February 9th Justice Courtney Abel found in favor of Nichols as his attorney, Naima Barrow, proved that the sale of Emerald Point has been arranged.
Perez has stated that he is disappointed with the Justice Abel's ruling, but did not share any more details on the matter. He did state that Lazy Lizard would be re-opened in a new location by April 2015.
Follow The San Pedro Sun News on Twitter, become a fan on Facebook. Stay updated via RSS