IMF preliminary report says Belize's economy is growing
Saturday, September 29th, 2018
Despite residents voicing their struggles in the current Belizean economy, a report published on Monday, September 24th by the International Monetary Fund (IMF) states that the country's economy has grown by an estimated 5.4%. This growth was noted during the second quarter of 2018, showing a 1.4% increase in the Gross Domestic Product since last year.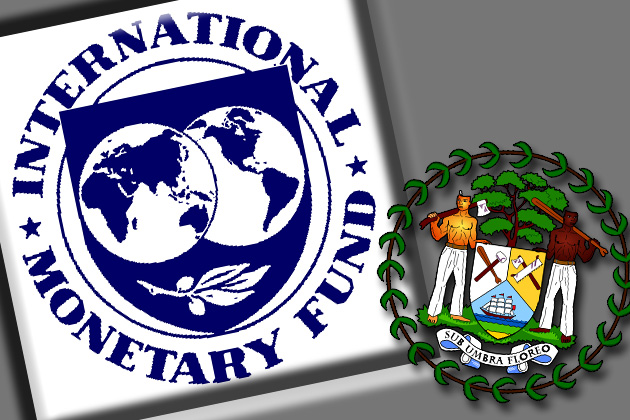 These results were announced following a visit by a Daniel Leigh, who led the IMF delegation to Belize from September 11th to the 20th. During their visit, the delegation met with Acting Prime Minister, Honourable Patrick Faber, Her Excellency Joy Grant, Governor of the Central Bank of Belize, Financial Secretary Joseph Waight, senior government officials, representatives of the opposition, the private sector and the public unions as well.
After conducting their inspection, the delegated stated that "Belize's economic recovery is strengthening, the government is making significant progress toward debt reduction, and the Central Bank of Belize (CBB) has taken resolute actions to improve financial soundness." They added that Belize's economic recovery is supported by a favorable global environment.
Some of the contributing factors for the positive report is the growth in tourism and a decline in unemployment, inflation and deficit rates. The IMF group indicated that the fiscal adjustments made in the national budgets for the periods of 2017/2018 and 2018/2019 contributed to an increase in revenues. Additionally, the actions taken by the financial sector to enhance performance within financial institutions and de-risking of correspondent banking relationships have resulted in bank profitability.
The IMF team, however, recommended an improvement in the business climate as a priority, and a reduction in government debt to below 60%. The team recommended that to achieve this goal, the measures to be taken by the government could include further broadening of the base of the General Sales Tax (GST) by phasing out zero-rated items and exemptions. They also suggested modernizing and reinforcing the efficiency of the tax administration and increasing the GST rate. The reduction in public sector employees and limiting salary increments were also recommended.
However, as the economy is reportedly heading in the right direction, debt remains large, while foreign reserves are just above three months of goods and services. The Government of Belize has gone on record to state that it is pleased with that the findings of the IMF report have reflected the efforts of its administration in improving the economic conditions of the country, and by extension the lives of all Belizeans.
Follow The San Pedro Sun News on Twitter, become a fan on Facebook. Stay updated via RSS