SPTC addresses non-registered property owners and those owing taxes
Saturday, November 9th, 2019
In early October of this year, the Government of Belize (GOB) announced that it would be implementing the Land Tax Amnesty Programme, after it was passed by the House of Representatives and approved by the Senate in September. While the programme served as an engine to write off millions of dollars in taxes, it also offers the opportunity for land owners who owe property taxes to settle or manage the arrears within a period of six months beginning from October 2019. The San Pedro Town Council (SPTC) was approached regarding this Land Tax Amnesty Programme, and they have clarified that this regulation does not apply to municipalities, and anyone owing property tax to the SPTC must meet their obligations and clear their arrears as soon as possible.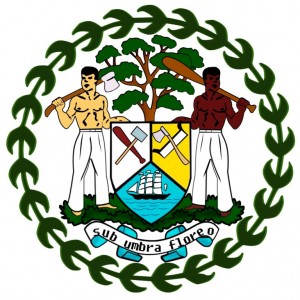 According to Mayor Daniel Guerrero, the amnesty programme applies to dues owed to Central Government only. On Ambergris Caye, Guerrero stated that there are property owners that are up to date with their tax payments, while there are others who are not registered in the system and others have become delinquent. The property landlords not registered in the system are believed to be from the newer planned subdivisions on the island where most of the properties are not developed. Guerrero said it is everyone's responsibility to register their properties. He stated that with assistance from the Lands Department in the Capital City of Belmopan, they will start to identify and contact those persons that have failed to pay their dues. "What we are doing right now is working on the non-registered properties, they have to get registered, and the delinquents have to come and pay," said Guerrero. He warned that failure to do so will result in an increment of 1% interest on those arrears.
The Mayor pointed out that a government, whether Central or Municipal, needs taxes to function. He called on the local population to pay their dues so the local government can be more efficient and be able to deliver more projects to residents. "Everyone is expecting better roads and other projects, but they need to pay their taxes so we can do that, and more, for the benefit of the island," he said.
The SPTC expects to get every non-registered property registered in their system for the benefit of a better accountability regarding property taxes. Any landowners failing or refusing to settle their property taxes with the local municipality can be taken to court. In most occasions, if the land owner cannot prove a case on his/her favour, the ruling will stipulate a monthly payment to the municipality according to the amount owed.
Follow The San Pedro Sun News on Twitter, become a fan on Facebook. Stay updated via RSS