Cayo District is on lockdown; GOB releases official Statutory Instrument
Wednesday, April 8th, 2020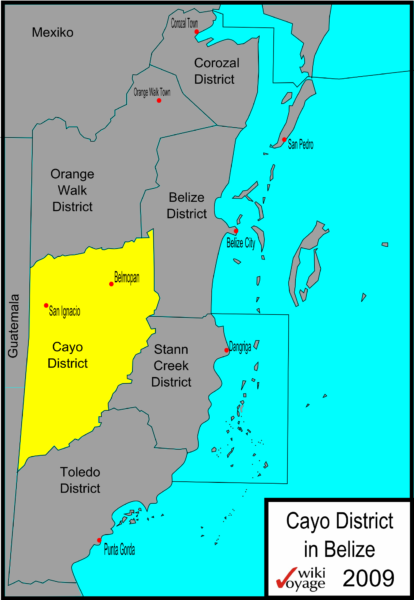 After two new cases of COVID-19 (Coronavirus) were reported from San Ignacio Town in the Cayo District, on Monday, April 6th, Prime Minister Right Honourable Dean Barrow declared the entire district under quarantine. Two days later, a Statutory Instrument (SI) dubbed No. 52 of 2020 was released with detailed regulations to the locking down of Belize's largest district.
Some of the main points in the SI indicate that the quarantine includes the whole district by electoral divisions. This includes Belmopan Electoral Division, Cayo Central Electoral Division, Cayo North-East Electoral Division, Cayo North Electoral Division, Cayo South Electoral Division, and Cayo West Electoral Division.
Sub-regulation (2) (ii) says that a person's right to move during the hours of 5AM to 7:59PM is restricted to movement for the purpose of attending to medical or veterinary emergencies only if that person resides in the Cayo District. On Sundays, movement outside of curfew in Cayo is restricted to movement by essential workers only, as they move to and from work or for the purposes of the effective conduct of their business operations and emergencies only.
Restricted movement and establishments allowed to operate
Regulation 5A states that no person shall enter nor exit the Cayo District for 14 days. To prevent, control, contain, and suppress the spread of the infectious disease COVID-19, only a few businesses, services or offices may operate during the period of public emergency declared by Proclamation. The opening periods may be determined by the management of establishments between the hours from 5AM to 7PM. The group of businesses allowed to operate is fuel stations, fuel depots, LPG suppliers, LPG depots and LPG distributors, agro-processors, food, and carbonated or other beverage manufacturers. The regulation provides that only agro-processors and food manufacturers shall be allowed to operate in the Cayo District for 14 days.
Others allowed to operate are agricultural and aquaculture farms, fishers, waste disposal, and sanitation companies and auxiliary personnel, productive sector industries, auxiliary workers (potable water production, agricultural workers).
Public Transportation
In the case of public transportation, no providers except for taxis shall operate in the Cayo District for 14 days. Taxis shall not run from any taxi stand.
5AM to 4PM
Bakeries and tortilla factories can operate
6AM to 4PM
Markets (agricultural produce, fish, and meat).
8AM to 7PM
The following establishments may operate pharmacies, hotels, villas, and other rental accommodations. In the case of the accommodation establishments, they shall not be open for general business to the public but open only for the purposes of maintenance and housekeeping by its employees. Restaurants shall offer only services of take-out or via drive thru. However, storefront outlets like public utility companies shall not operate in the Cayo District for 14 days from the commencement of these regulations.
8AM to 4PM
The following establishments can open convenience stores, food stores, supermarkets, meat shops, butchers, distributors, and factories of carbonated and other beverages, including spirits (excluding potable water) and food.
8AM to 12PM
Financial institutions such as commercial banks, credit unions, money lending institutions, money transfer institutions, and pawn shops can operate between this given time.
Manufacturing sectors operating 24/7
Food mills, sugar, citrus and other approved food production factories, oil production facilities, and drilling/oil exploration.
Port operations and services connected with the loading and unloading of ships and aircraft, including delivery to and from ports.
Public utilities and independent energy producers, which provide energy to public utilities
Meanwhile, the following establishments shall close and remain closed for 14 days. They include construction, construction sites, either private or commercial. Hardware stores are also expected to be closed for this period.
Duration of Order
The Order shall be valid until revoked by the Government of Belize. Anyone having any questions regarding this SI may visit covid19.bz for more information.
Follow The San Pedro Sun News on Twitter, become a fan on Facebook. Stay updated via RSS