COVID-19 claims the life of Belize's Hubert Pipersburgh
Monday, April 6th, 2020
Belize has registered its first COVID-19 related death, after Mr. Hubert Pipersburgh, 55, passed away on Sunday, April 5th. He was the fourth patient to be recorded in the Belize COVID-19 statistics, and the first case registered in the Cayo District (San Ignacio Town).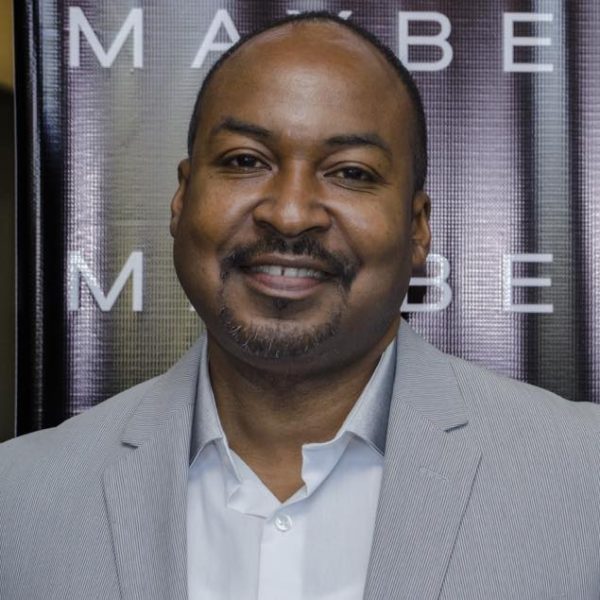 According to the Government Press Office, after Pipersburgh was diagnosed early on Friday, April 3rd, he was transferred to the Karl Heusner Memorial Hospital (KHMH) that evening, as his health was deteriorating rapidly. He was intubated and remained stable until his health took a sharp downturn on Sunday, April 5th. Despite medical efforts, he passed away. His death occurred on the same day that the fifth confirmed case of COVID-19 was announced. As of Monday, April 6th, two more cases have been registered in Belize, and the Ministry of Health (MOH) has indicated that both are related to Case #4.
Following the death of Mr. Pipersburgh, his wife, Ms. Maria Estella Recinos, made a detailed post on her Facebook account, sharing her experience and insight into the medical care her husband received, from the moment a test was requested, through his fight for life at the KHMH. Her allegations are that the system failed her husband in numerous ways. Ms. Recinos indicated that Pipersburgh exhibited the first symptoms (sore throat and dry cough) on March 21st. By the 26th of March, symptoms increased in severity to include 103-degree fever, problems breathing, pain and cough, thus the following day, Ms. Recinos claims she called Dr. Marvin Manzanero (Director of Health Services) and asked for a test. To her surprise, she claims she was told her husband did not qualify for a test.
On the 29th of March, Pipersburgh was taken to La Loma Luz (private) Hospital in Santa Elena, Cayo District. She claims he was given medication for his fever and respiratory issues by Dr. Camal. Those medications were ineffective, so the following day, she took her husband to Godoy's Clinic (private clinic) for a second opinion, and he was given some exams upon which she drove her husband home.
They returned the following day for more tests, and she describes the terrifying situation they experienced in the parking lot of the clinic, when Pipersburgh deteriorated further, slipping into crisis mode, unable to breathe. At one point, she believed him to be having a heart attack. The doctor at Godoy's told her to take him to Belmopan City for x-rays on his lungs.
Pipersburgh arrived in Belmopan with pneumonia, and Ms. Recinos recounts the heart-breaking apathy they faced at the Western Regional Hospital. She alleges that no-one attended to them, believing they were unwilling to do so because he was suspected of having COVID-19. It wasn't until that night, March 31st, that Recinos says Pipersburgh was finally tested for COVID-19, with the promise that he would receive results the next day. He was then isolated and given IV fluids and oxygen for his breathing difficulties. She describes the isolation unit as unfit – not even having a bathroom. April 1st was spent isolated, without proper care or communication.
On April 2nd, Recinos once made phone calls to try and fight for her husband's care, even going so far as to speak to the Minister of Health. Still, the results of the test did not come.
On Friday, April 3rd, Recinos says she received a call from Dr. Manzanero, who shared that Pipersburgh had tested positive and was officially COVID-19 Patient #4. This revelation only added to their discomfort, and she says that hospital personnel treated them with great indifference, making them feel like delinquents. She alleges that her husband stopped receiving attention in relation to his illness, and thus she began pressuring contacts to ensure he was moved to Belize City. Thanks to Dr. Jorge Hidalgo, Pipersburgh was taken to the intensive care unit at KHMH, but he was already in a critical state.
Recinos says her husband fought for his life on Saturday, April 4th, but by the next day, Sunday, April 5th, he succumbed to the deadly disease and passed away.
Recinos aired several questions regarding Pipersburgh's treatment, questioning the level of readiness of Belize healthcare workers in the face of this global pandemic. She wondered whether the panic exodus of islanders from Ambergris Caye upon the revelation of the first positive COVID-19 case could have transmitted the virus asymptomatically. "They [those in charge] have to act with urgency, and none was shown, that is the difference between people surviving this virus or not," said a heartbroken Recinos. She asked for respect during their time of grief, adding that her two sons and herself have been tested, and so far, results have been negative.
GOB responds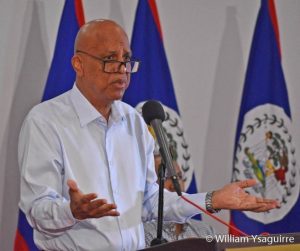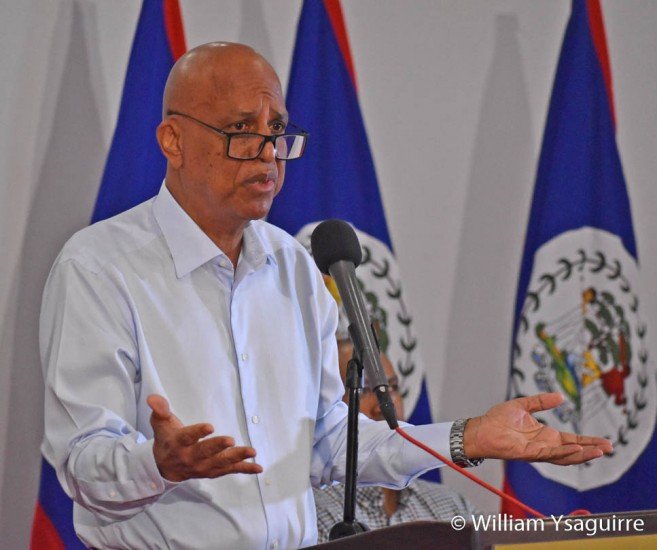 In a call to all Belizeans to act responsibly and with kindness, the Government of Belize (GOB) responded to Ms. Recinos' statements shortly after her post, noting the concerning experience recounted. The GOB assures the Pipersburgh and Recinos family and the public that all complaints and criticisms regarding COVID-19 in Belize are taken very seriously.
As such, an investigation of the public health response and medical care given to Mr. Pipersburgh is underway. The GOB welcomes any information that can assist in stepping up the level of respect and care that citizens receive during treatment.
"The front line of the Ministry of Health has been strengthened by the recently arrived Cuban medical brigade," said Prime Minister Dean Barrow. He also advised that a technical committee comprising of non-government medical personnel, both doctors and nurses, is being formed to assist the Director of Health Services and his team to map out and guide our national response. The Government assures its people that it has recently received more test kits, ventilators, and other gear, and more are on the way.
Writer, activist, and friend of Mr. Pipersburgh, Glenn Tillett wrote a thoughtful essay on his passing. "Pipersburgh's death is a stark blow to any remaining complacency; we must now know that all our lives are now being attacked; we are all threatened by possible sudden and ignoble demise. We are all on the frontlines, back to back and shoulder to shoulder, let us defend one another."
Mr. Hubert Pipersburgh
At the time of his passing, Mr. Hubert Pipersburgh was the Economic Advisor at the Belize City Council. A popular Belizean political analyst, the renowned Belizean served his country both at home and in the diaspora. He was particularly vocal in the Belize-Guatemala territorial dispute. In June 2016, Pipersburgh was one of the presenters at a town meeting for Belize Diasporans. Speakers presented pertinent information and accessible education about the Guatemalan military aggression on the Belize Sarstoon River, Belize's chances of going to the International Court of Justice (I.C.J.) to settle the Anglo/Guatemalan dispute, and the [then] state of affairs in Belize surrounding the issue. Pipersburgh established in his presentation that the Guatemalan military/oligarchy is using a strategy called "Effective Control" by annexing the Belize Sarstoon River and Island on Belize's southernmost border with Guatemala. He claimed that the Guatemalan military/oligarchy would use the annexation to convince the judges at the I.C.J. that since Guatemala has sovereignty over the Sarstoon, that the law which states that squatters' rights are nine-tenths of the law should take precedence and thus will convince the court at the Hague that Belizean territory in the South should be held under control by Guatemala.
The San Pedro Sun joins in the call to all Belizean citizens to demonstrate kindness, understanding, and empathy during these most difficult of times. We are all in this crisis together, and we will prevail if we work together in maintaining social distancing, wash or sanitize hands regularly, stay at home (unless an emergency arises) and if we all observe the stipulations of the Belize National State of Emergency.
Follow The San Pedro Sun News on Twitter, become a fan on Facebook. Stay updated via RSS