Hurricane Nana spares Ambergris Caye; agricultural sector in southern Belize affected
Thursday, September 3rd, 2020
While the National Emergency Management Organization (NEMO) continues to assess the damage caused by Hurricane Nana, San Pedro Town, Ambergris Caye reports minimal to no damages. The hurricane made landfall as a weak category 1 in southern Belize on Wednesday, September 2nd, bringing only gusty winds and some rain to the island. As normalcy returned to San Pedro, residents and personnel from the sanitation department at the San Pedro Town Council cleaned up the streets and beaches in the downtown area.
Ambergris Caye was prepared
Shortly after sunset on Wednesday, San Pedro experienced a couple minutes of intense rain, and afterwards a steady flow of weak winds blew for several hours. The beach areas experienced some agitated wave action, but there didn't seem to be a strong storm surge. The wave action washed plenty of debris ashore, consisting of some Sargassum, sea grass and rubbish. Islanders stayed put and observed the developments of the hurricane as it approached the country and made landfall.
Personnel from NEMO on the island were on high alert while they guarded the different shelters made available. There was one shelter towards the south of downtown that was designated only for COVID-19 patients, and two in central and north of town. According to reports, over 60 persons spent the night within the different shelters.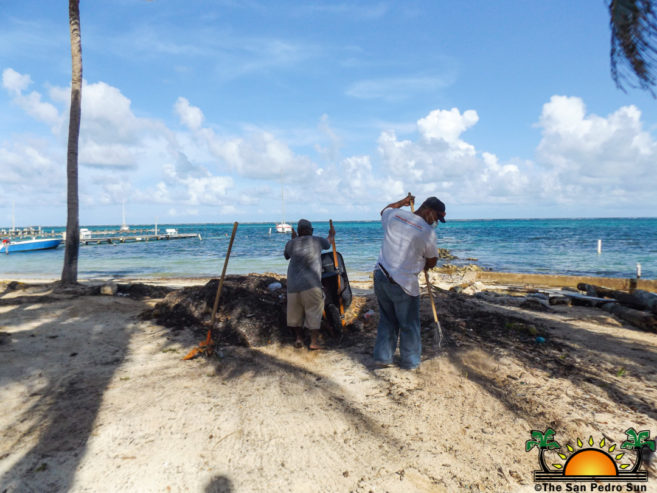 On Thursday, September 3rd, the SPTC's sanitation department piled up heaps of rubbish along the beach. This debris will be disposed of early on Friday, September 4th.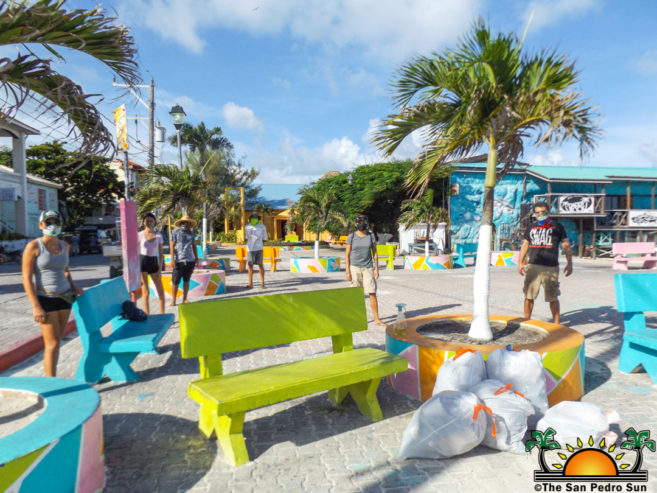 Meanwhile, residents from the group Change for San Pedro took it on themselves to clean-up the main and side streets both in town and the Boca del Rio area. In no time, large bags were filled with garbage from the streets and beach areas.
Hurricane Nana landfall affects southern agriculture sector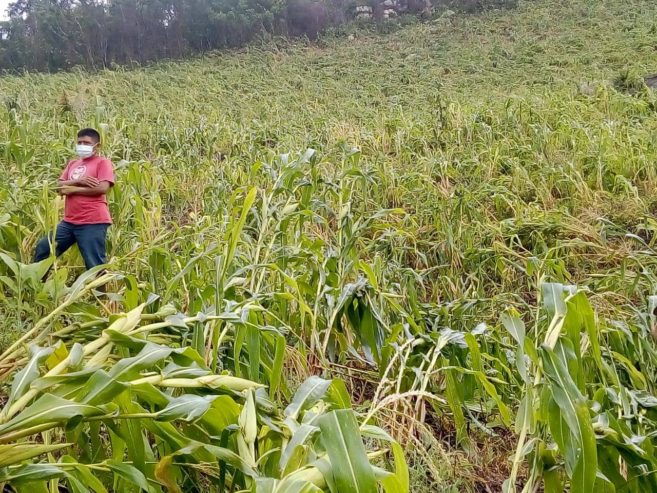 Near midnight on Wednesday, Nana touched down in southern Belize, just south of Dangriga Town in the Stann Creek District. The storm had recently turned into a weak category 1, with sustained winds of 75 Miles Per Hour. Although little damages have been reported by residents in that part of the country, some Banana farms have reported some preliminary damage. Some of the information shows Arnold's Farm losing 164 acres of its plantation. Green Gold Farms reported a loss of 141.63 acres, while Sagitun Farms Ltd lost 525 acres. These farms are reportedly located east of what is known as South Stann Creek, near the vicinity of Maya King. The loss is estimated in the millions and recovery is believed to take about eight to nine months. Farther south in the Toledo District, damages were reported to corn, cacao and cardamom plantations.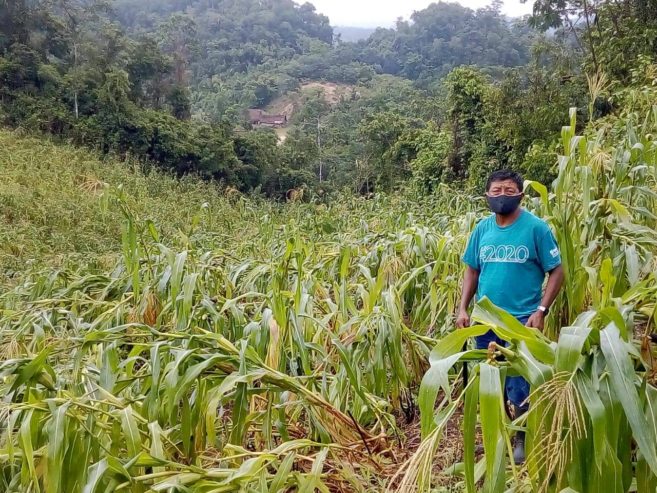 Hurricane Nana was considered a narrow storm, and by 5AM it had moved to Guatemala as a tropical depression. By 9AM, NEMO raised the green flag declaring an 'all clear' for the country, and since then, have been assessing the amount of damages caused by the hurricane. NEMO is also determining the humanitarian needs in the affected areas. NEMO is glad to report no injuries or human fatalities in the areas where Hurricane Nana's presence was strongest.
Follow The San Pedro Sun News on Twitter, become a fan on Facebook. Stay updated via RSS