San Pedranos prepare for Tropical Storm Nana as it approaches Belize
Wednesday, September 2nd, 2020
In less than 24 hours, Tropical Storm Nana is expected to touch down in Belize as a potential Category 1 hurricane. Although satellite modules project it would make landfall in southern Belize, residents on Ambergris Caye are busy taking necessary precautions by securing their properties and collecting food rations. Others have left the island via the ferry service to Belize City, which had a temporary schedule today, Wednesday, September 2nd.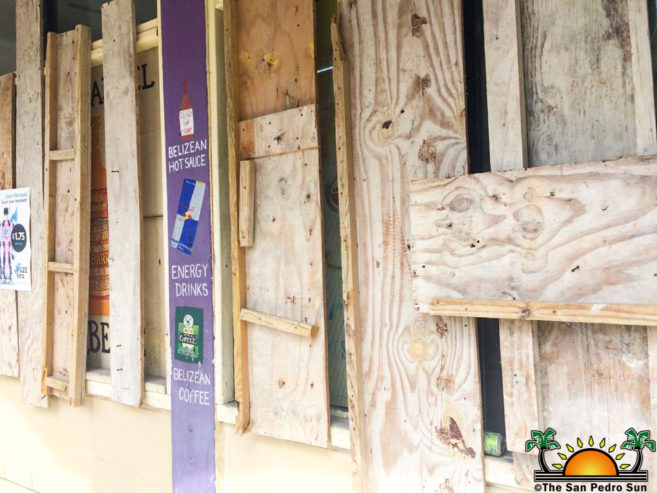 Many private residences and businesses have been boarded up, and establishments on the beach have relocated some of their belongings to safer places.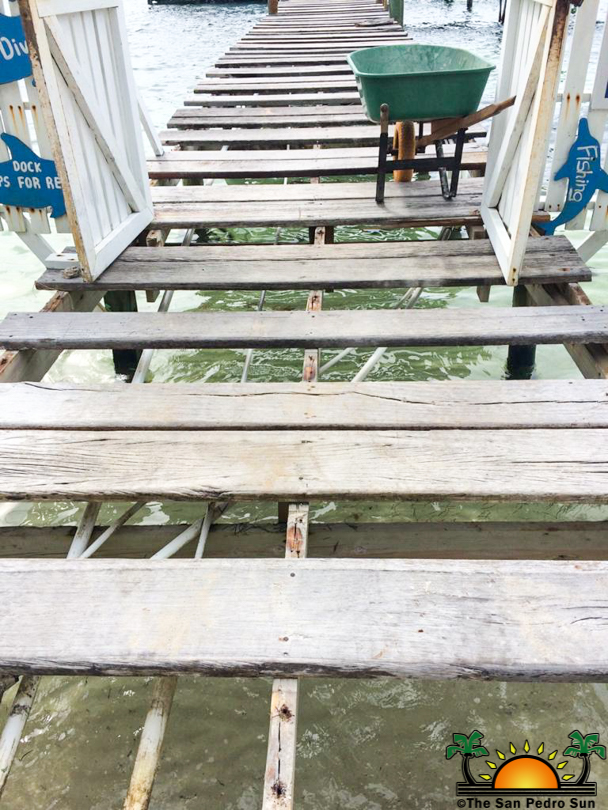 Private docks have been also been taken care of, with some of its planks removed to better prepare them against the expected storm surge.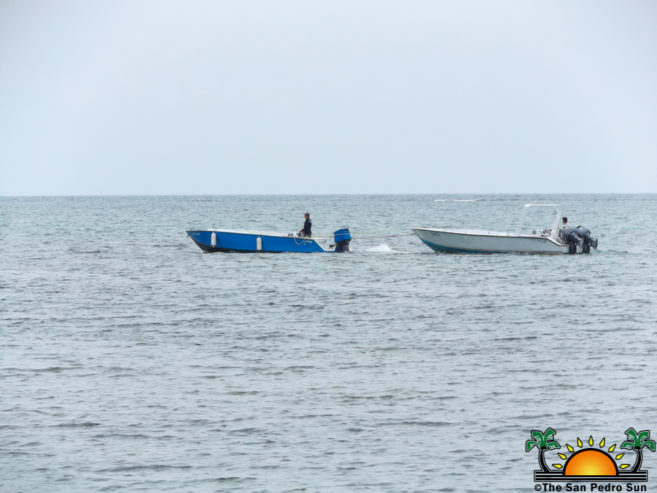 Boat owners moved their vessels from the eastern coast of the island to the leeward side of Ambergris Caye.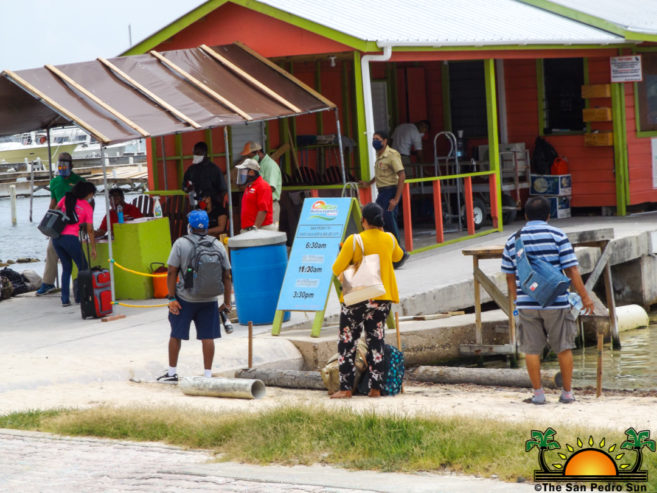 A large number of island residents have decided to travel off the island to weather the TS Nana in a safer place with other family members on the mainland. Personnel from the San Pedro Police Formation, Port Authority and the Ministry of Health assisted the boarding of the passengers, screening and ensuring no one suspicious to be infected COVID-19 leaves Ambergris Caye.
Mayor weighs in on tropical storm and the pandemic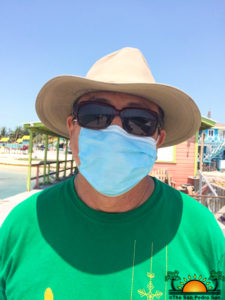 On Wednesday, Mayor Daniel Guerrero spoke about the decisions taken at a previous meeting he attended the day before. He said dealing with the pandemic and now a weather disturbance has become very hectic, but the joint efforts of his administration and the Ministry of Health, among others, continue to safeguard Ambergris Caye and its people. Guerrero asked every resident to cooperate, since this is the first time the local authority experiences a pandemic and a tropical cyclone at the same time. "This is a learning experience and we have to learn to live with this virus, thus, everyone needs to chip in," said the Mayor.
Guerrero made a call to the construction sites to remove/secured any lose materials. According to him, these loose objects could lifted by the high gusts cause by the tropical storm and become missiles that can be very dangerous for the general public.
Polyclinic available for emergencies only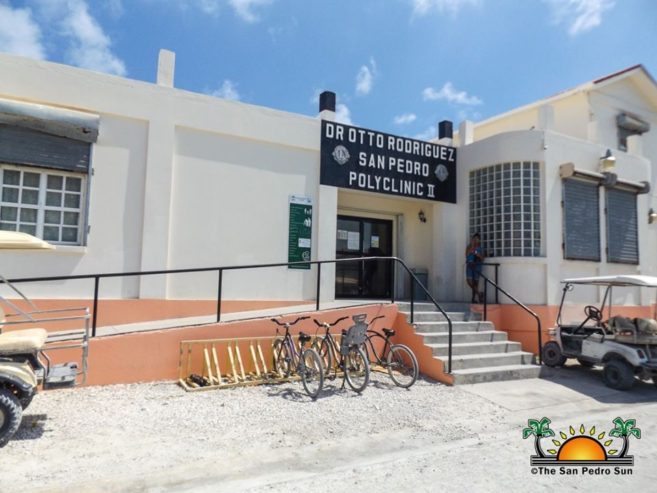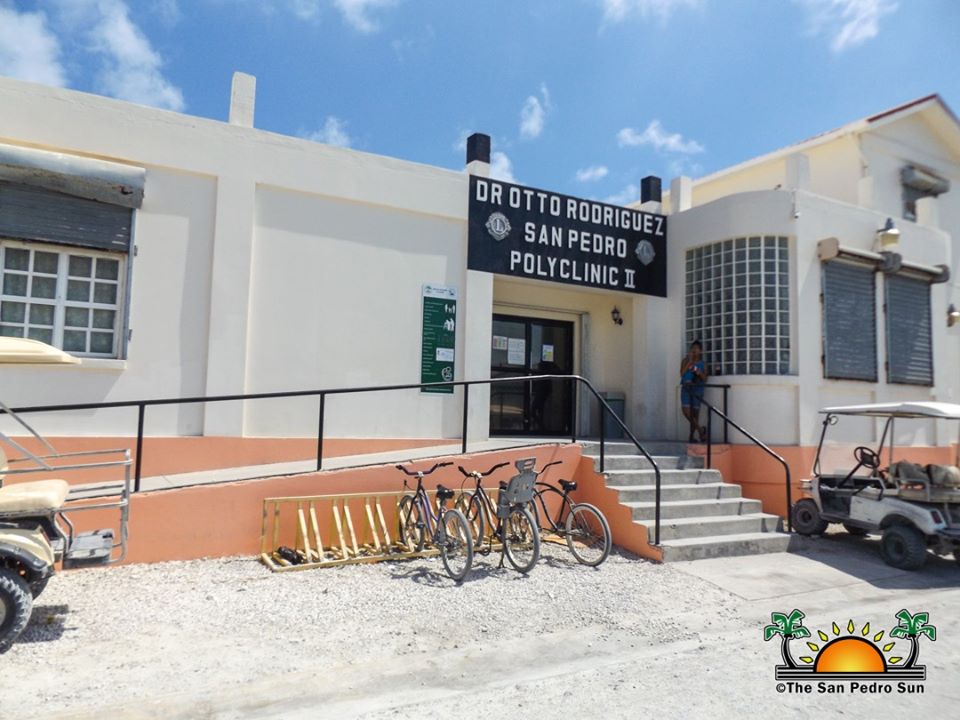 Dr. Javier Canul stated the Dr. Otto Rodriguez San Pedro Polyclinic II will be open to tend to emergencies only. The Mar de Tumbo flu clinic closed on Wednesday and will re-open after Tropical Storm Nana has passed. Dr. Canul explained that they will tend to COVID-19 related emergencies as well, at a designated area inside the Polyclinic. Persons with any emergencies are asked to call the phone numbers 671-0911 and 672-0911.
Shelters on the islands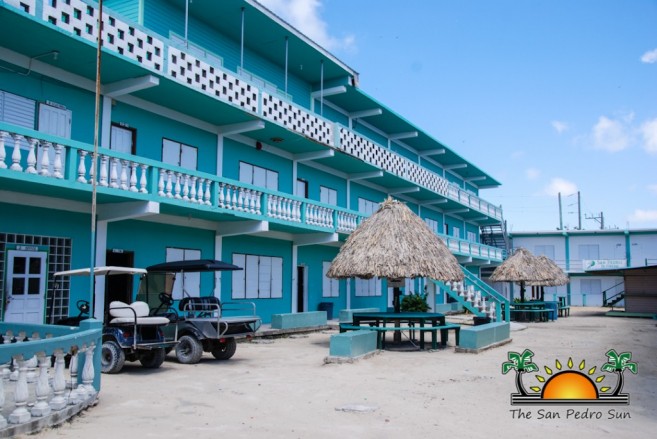 According to information from the National Emergency Management Organization, San Pedro High School has been designated as the primary island shelter. This shelter is for persons who are not currently in quarantine or infected with COVID-19.
New Horizon Seventh Day Adventist School is the shelter that has been assigned to house patients with COVID-19 and those in quarantine, or awaiting their test results. Both shelters will open to the public at 7PM, and safety and health protocols will be enforced by health officials.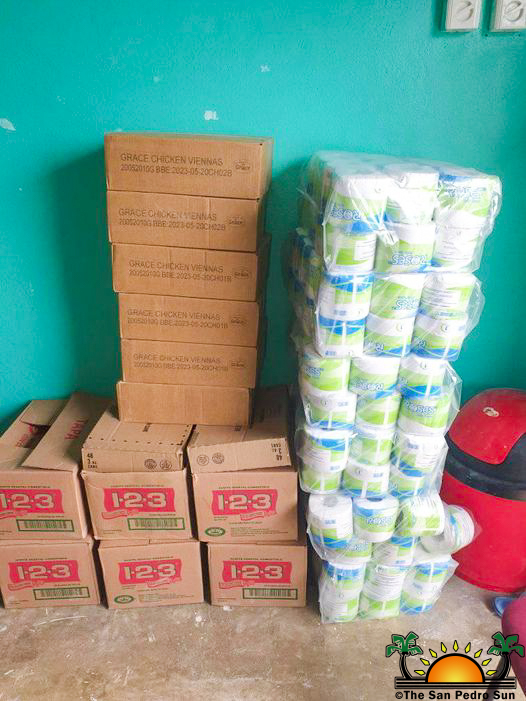 In Caye Caulker, the Ocean Academy and the Caye Caulker Roman Catholic School have been assigned as shelters. Chairlady Seleny Villanueva-Pott shared that residents on La Isla Cariñosa are taking the necessary precautions ahead of the landfall of the storm. The Chairlady indicated that to further prepare her fellow villagers, the Village Council was preparing food hampers (above) to distribute to those most vulnerable in Caye Caulker.
Tropical Storm Nana
The latest update indicates the storm was located over the central Caribbean Sea about 110 miles east-northeast of Isla Roatan, Honduras, and about 215 miles east of Belize City. Nana is moving toward the west near 16 miles per hour, and this general motion with some decrease in forward speed is expected today. A westward or west-south-westward motion is expected tonight and tomorrow Thursday. On the forecast track, Tropical Storm Nana will be moving near but north of the coast of Honduras later today, and the center should make landfall on the coast of Belize tonight or early tomorrow Thursday.
Islanders are urged to review their emergency plans and to monitor the development of Tropical Storm Nana. The general public is also asked to only follow and listen to information from official sources.
Follow The San Pedro Sun News on Twitter, become a fan on Facebook. Stay updated via RSS